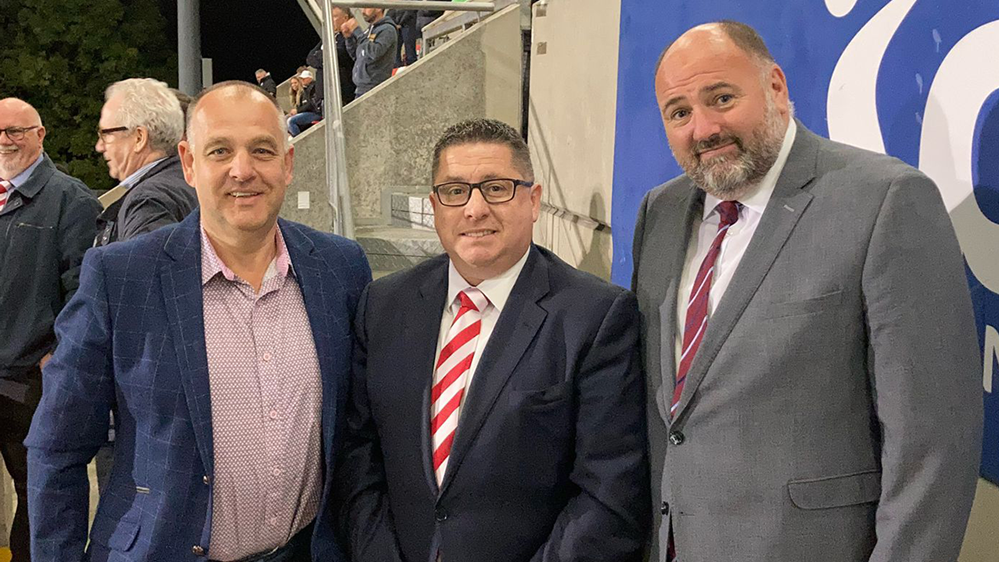 Irish FA president Conrad Kirkwood joined incoming Northern Ireland Football League chief executive Gerard Lawlor at Solitude last night during his last game as chairman of Cliftonville.
The Reds ran out 2-1 winners against Coleraine with Joe Gormley and Jamie McDonagh on the scoresheet for the north Belfast outfit. And Kirkwood was delighted to be able to join Lawlor for the occasion.
"Under Gerard's leadership Cliftonville has not only enjoyed success on the field but he worked tirelessly to ensure greater professionalism and sustainability," said Kirkwood.
"I am confident that Gerard will carry the same enthusiasm and determination into his new role as NIFL CEO.
"I have had the opportunity to work with Gerard and new NIFL chair Colin Kennedy since becoming Irish FA president and I have been impressed by both men.  I am looking forward to working closely with them during my term. With all three of us new to our roles, there is a real opportunity to improve on all fronts."
Lawlor accepted the role at NIFL after over 20 years in local football in Northern Ireland and said at the time of his appointment: "It is with great pride and enthusiasm that I accept the role and very much look forward to getting started to working with the member clubs and staff."
Image: (left to right) NIFL chairman Colin Kennedy, incoming NIFL CEO Gerard Lawlor and Irish FA president Conrad Kirkwood