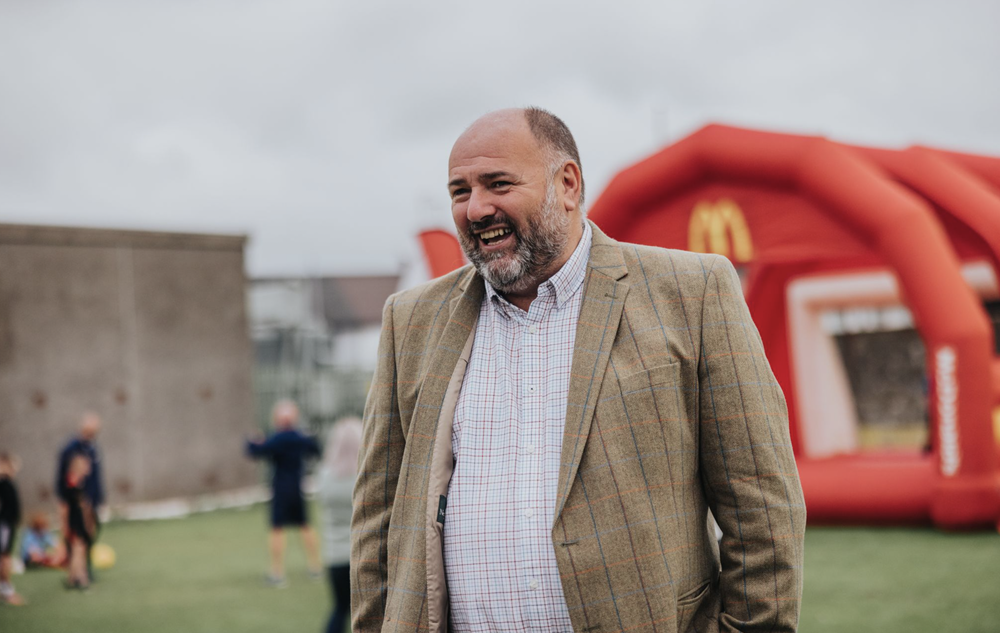 Irish FA President Conrad Kirkwood will be supporting the charity fundraising efforts of a Northern Ireland fan who is planning to walk from Comber to the National Football Stadium at Windsor Park this weekend.
The President has agreed to join Neil Dines (pictured centre, below) as he makes his way from Comber Rec FC's ground along Comber Greenway to CS Lewis Square on the Newtownards Road in east Belfast. From there he will walk to Shaftesbury Square and finish his trek at the national stadium.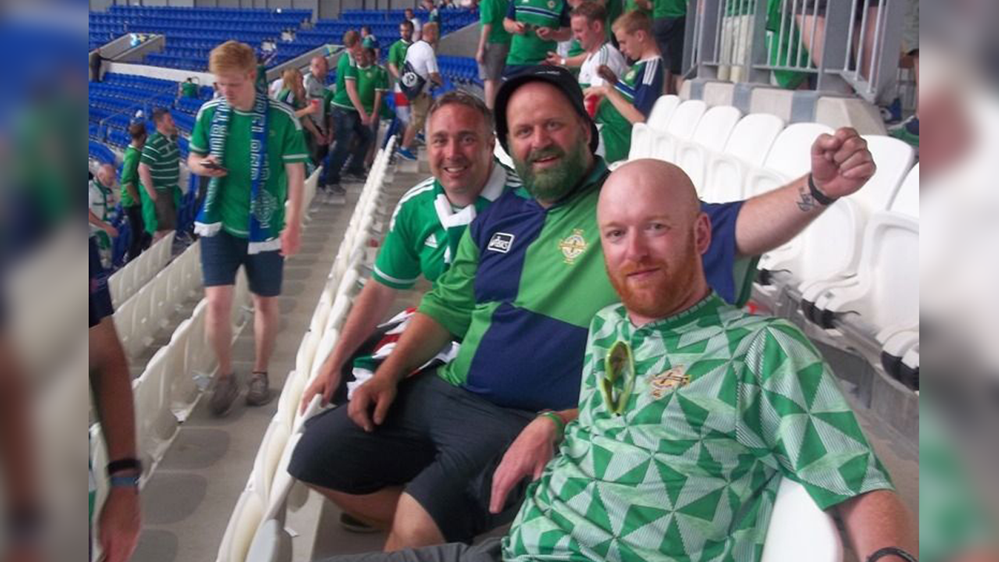 Neil will also be supported along the route by Gary McAllister from the Amalgamation of Official Northern Ireland Supporters' Clubs.
The charity fundraiser explained: "I am an avid football fan, following my local team Comber Rec in the Amateur League as well as the Northern Ireland team. I have been a regular in the Kop for home games as well as been on many great away trips over the years, making many friends along the way with the famous Green and White Army.
"In 2019 I suffered an incident which left me hospitalised in the Royal. After being discharged to the Community Stroke Team in Bangor I was further referred to Stroke Association who provided me with support via their Emotional Support Service through a qualified counsellor.
"I have now registered with Stroke Association and I have been volunteering for them during the pandemic in their Here for You telephone service, providing support to stroke survivors who have been feeling lonely or isolated."
His 12-mile trek on Sunday – the day of his 43rd birthday – is aimed at raising much-needed funds for Stroke Association. Neil and his supporters will be leaving Comber at 9.30am.
He explained the charity helps to rebuild lives after stroke strikes, adding that its research has shown recovery is possible.
"The association's specialist support, research and campaigning are only possible with the courage and determination of the stroke community. With more donations and support it can rebuild even more lives," Neil added.
His many friends and family will be joining him on the day as well as the Irish FA President.
"Everyone is more than welcome to join me along the walk route. All support is greatly appreciated," he added.
If you would like to support his fundraising efforts go to www.justgiving.com/fundraising/neil-dineswalktowindsor.