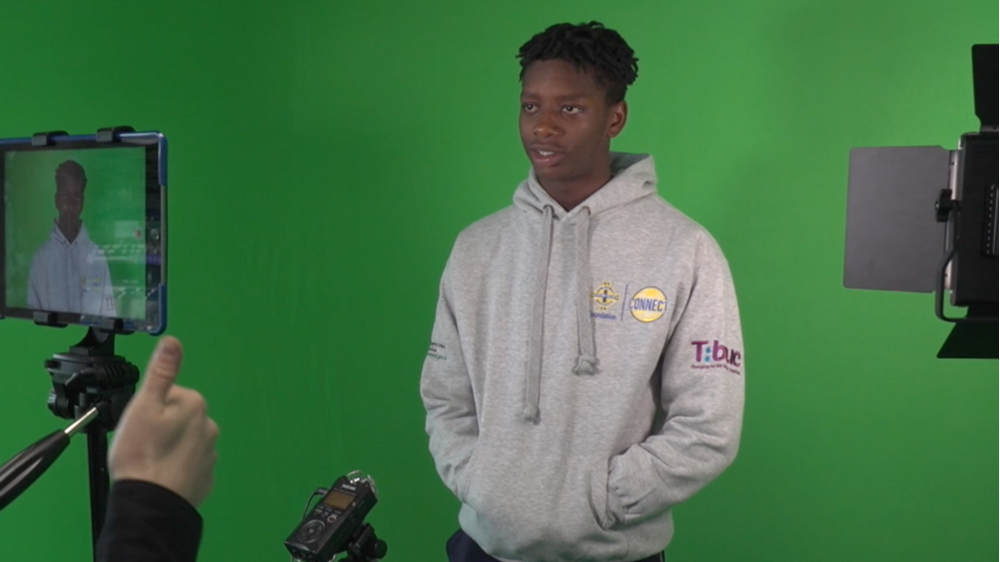 A video that charts a successful tie-up between the Irish FA Foundation and The Nerve Centre in Belfast has been unveiled as part of the foundation's Good Relations Week activity.
Back in the summer the Connect programme, run by the foundation, and the Making The Future project based in The Nerve Centre joined forces to deliver an intensive programme for young people from across Belfast.
Based at the National Football Stadium at Windsor Park, it saw participants tackle issues around inclusion in sport through discussion from guest speakers and designing their own augmented and virtual reality deliveries.
And activities provided within the three-day summer programme were captured on video, with the final cut being unveiled online this evening.
The foundation's Connect programme has been a hugely successful good relations initiative.
It offers a variety of informative sessions, from volunteering opportunities to racism awareness, disability training to refereeing, mental health to anti-sectarianism and even a virtual tour of the National Football Stadium.
The Nerve Centre is Northern Ireland's leading creative media arts centre. It also has branches in Derry-Londonderry and Armagh.
The Irish FA Foundation has been supporting the Community Relations Council's annual Good Relations Week by hosting various events and activities.
The foundation's Community Relations Officer, Chris Wright, said: "Using inclusion in football as the key topic, this was an exciting summer programme to offer young people from across the religious and racial divide in Belfast 
"We started with a guest speaker session, with speakers ranging from Jason Browning, the association's disability access officer and Northern Ireland powerchair team player, to Andrew George, president of the National Black Police Association.
"We also had footballers such as Danielle McDowell, Leo Brown and Lukas Adamczyk telling their stories around inclusion within the game.
"To have such inspirational speakers really set the tone for the week and the young people really engaged with the theme."
He pointed out the young people really identified with and enjoyed the engaging digital content Making The Future brought to the three-day programme, with augmented and virtual reality part of the story.
"Thanks must go to Niall Kerr, Jude Mullan and all those from the Making The Future project who got involved and I look forward to bringing this project to other communities in the near future," he added.