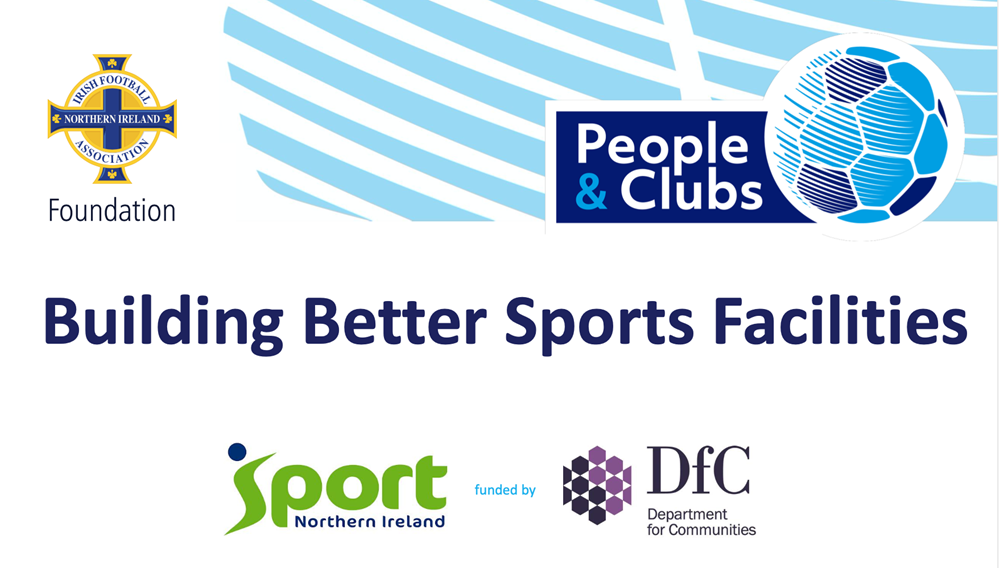 A webinar hosted by the Irish FA to support the Sport Northern Ireland and Department for Communities 'Building Better Sports Facilities' Fund is now available to view online. 
The session, led by the Irish FA's Grants Officer, Richard Forsythe, provides clubs with information on the fund as well as an overview of the application process itself. 
The grants programme will be administered by Sport NI and will invest in all aspects of a sports facility's infrastructure with a view to improving operational efficiency leading to increased participation capacity. 
The overall aim of the programme is to contribute towards the delivery of increased, inclusive and safe sustained participation in sport and physical recreation by meeting the following aims:
To contribute to the

 

modernisation

 

of sports facilities across Northern

 

Ireland;

To respond to

 

health and safety

 

needs of sports facilities, including building resilience to the

 

Covid-19 pandemic;

To contribute to improved

 

environmental sustainability

 

of sports facilities across

 

Northern Ireland;

To contribute to

 

improved

 

access and inclusion

 

at sports facilities with a particular focus on women/girls and people with

 

a disability;

To respond to facility improvement needs identified by sports as part of Sport NI's Covid-19Engagement Survey (2020), through Return To Sport queries and other Sport NI insights.
Watch the full webinar by clicking here 
Building Better Facilities Funding Webinar