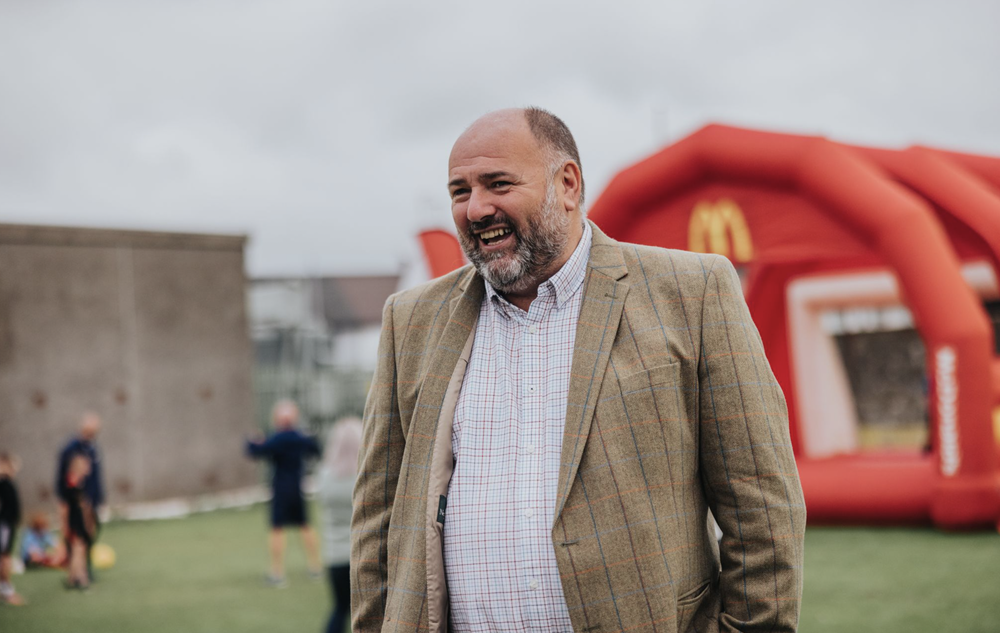 Irish Football Association President Conrad Kirkwood reflects on his first 90 days in the role…
It has been three months since I was honoured to be elected as Irish FA President and what a three months it has been.
Whether I was opening Ballyvea FC's new facilities in the Mournes or hosting the UEFA Super Cup, it has been a great experience.
There is no manual for the role of President but I have tried, where possible, to take every opportunity to get out and about to listen to people across Northern Ireland and across different parts of the game. 
I have also met with many Irish FA staff and managers to help me get a further appreciation for the extent of the good work that they do. There are so many programmes making a real difference in our communities.
The UEFA Super Cup was a huge success for the Irish FA, Belfast and Northern Ireland. Our volunteers and staff were praised at the highest level by UEFA and rightly so.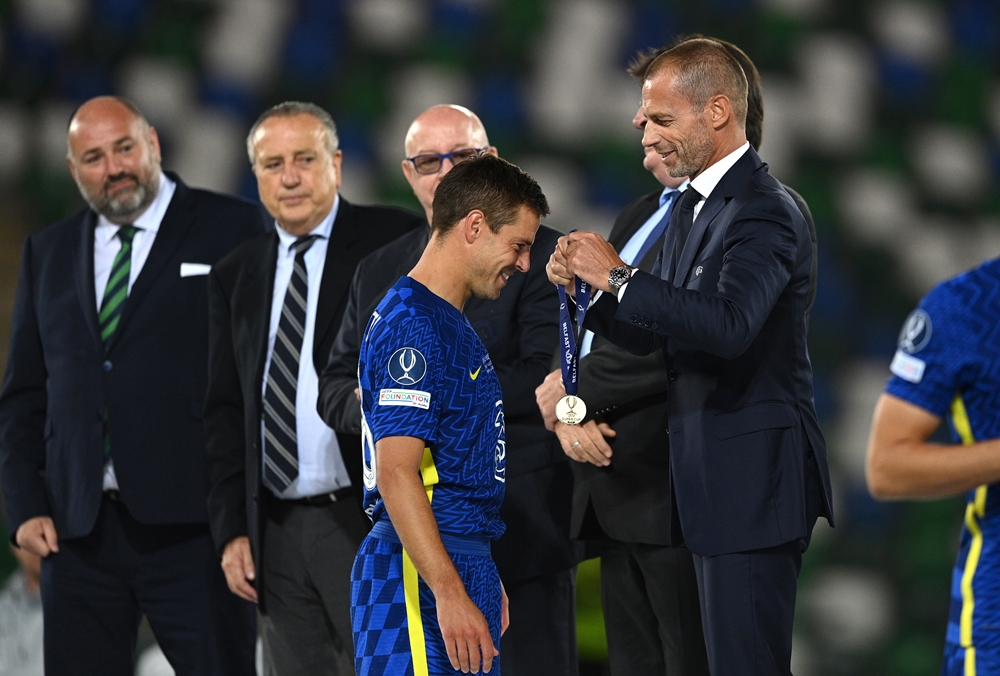 I met with or spoke to many of them, including Martin Sloan, Simon Magee, Trevor Busby, Brian White, Jeff Aiken and Robert Fenton. It was good to hear their positive experiences first hand and volunteers co-ordinator Michael Carvill did a great job organising them. 
Project managers Peter Gilpin and Karen Dunne were presented with certificates of recognition from Belfast Lord Mayor Kate Nicholl and I was pleased to accompany them at the Lord Mayor's Parlour.
Ian Baraclough's men enjoyed three good performances and scoring four goals in Vilnius was a highlight. The home draw against highly-ranked Switzerland showed the unity in our side and the youth coming through can only be a good thing.
I was inspired by supporter Neil Dines. Following his recovery from stroke, Neil raised over £9k for The Stroke Association with a 12-mile sponsored walk from Comber Rec to the National Football Stadium at Windsor Park.
Neil has come a long way on his road to recovery and is a positive role model for everyone. I accompanied him on the walk and it was a great chance to meet fellow supporters.
Speaking of role models, our senior women's team have been magnificent, and it has been great to see them enthusing young players at so many events as well as on the field of play. 
If you need more inspiration then look no further than our Powerchair team. Their games can be found online.
Michael Hilland invited me to watch the team in training as they prepare for the World Cup. They are every bit as professional and passionate as any of our teams. It is a small world and it was good to catch up with player Ben Thompson when I visited Ballinamallard a few weeks later.
On a sad note, football lost luminaries Maura Muldoon and John McCrossan. It moved me to reflect that there are so many dedicated volunteers who have devoted their life to improving the game. 
Take a moment sometime soon to show your appreciation for the volunteers who are the lifeblood of the game. A simple word of encouragement will go such a long way.
I met several of those people who deserve praise at NFC Kesh (Diane Irvine), Irvinestown Wanderers (Paul Cassidy and George Beacom) and Ballinamallard (Damien Elliott) during a visit to Fermanagh. They were each leading groups of enthusiastic coaches.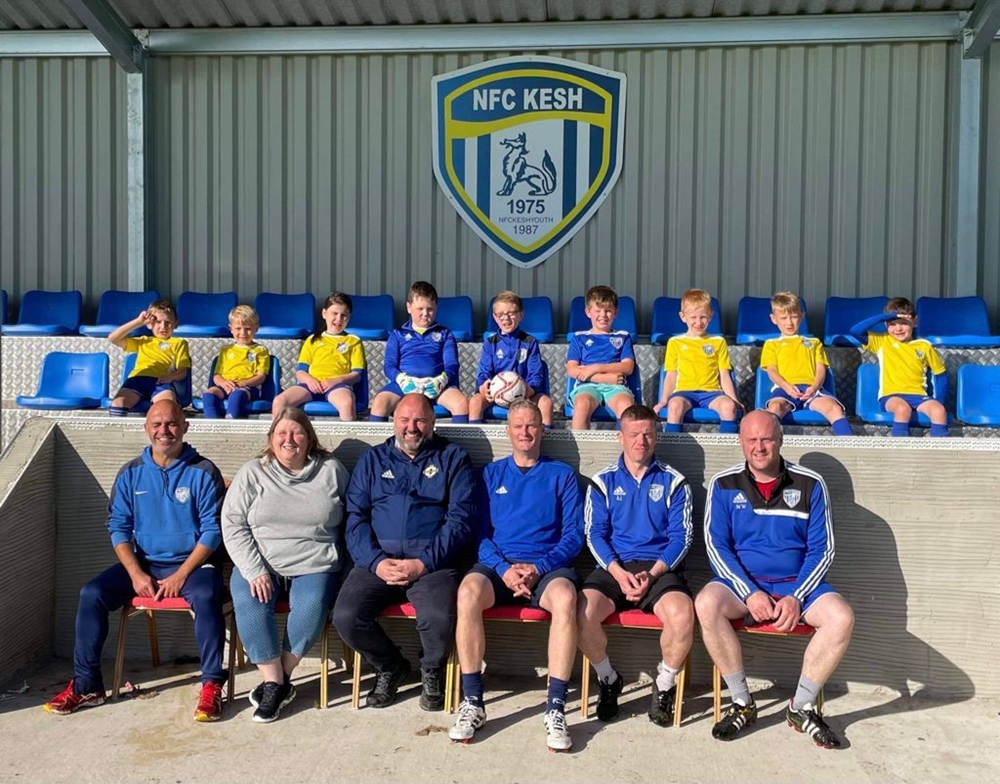 I attended Gerard Lawlor's last game as Cliftonville chairman. Having stood down a few weeks previously as Abbey Villa secretary (after 21 years!) I appreciate that it was a difficult decision and I could feel the emotion in the air that night at Solitude.
Gerard will be a loss to his club but an asset to the Northern Ireland Football League and I wish his successor, Paul McKeown, every success in stepping up to the top role at Solitude.
Football has the unique opportunity to bridge divides and can be used to foster diversity. Belfast Blaze is a football group aiming to provide a safe and welcoming environment to the LGBT+ community.
I was able to take in one of their games recently and, whilst they are not in an established league yet, they are certainly putting in the groundwork to prepare themselves for competitive football. 
I was also able to go along to the KickOff@3 tournament which included teams with players from East Timor, Sudan, East Africa and the Belfast Islamic Centre. It may have been a friendly tournament but the passion for football was plain to see.
I have tried to attend as many games as possible. They are a brilliant opportunity to meet people and to hear their challenges first hand.
I was at more than 20 matches, from internationals to league games at amateur level to youth matches and friendlies.*
Aside from meetings at club, league, County Antrim and the Irish FA, I also met with a number of groups including County Antrim FA, NI Boys' FA, NI Women's FA, North West FA, Amalgamation of Official Northern Ireland Supporters' Clubs and the Women's Challenge Cup Committee.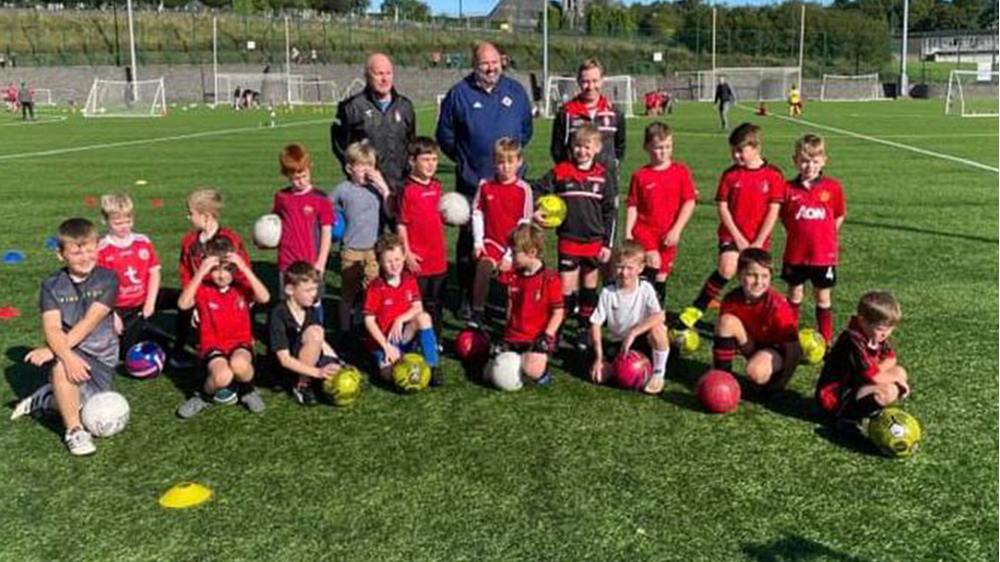 And I attended a range of events, from sponsored walks to coaching sessions to dinners and McDonald's Fun Football activities, and I even took in a play about football.
So what's next? The last three months have been about meeting people, listening and working out what can be done. That won't stop happening, but the next few months will be about me sharing insights on what I have seen to staff and to the Board. I will want to start moving projects forward for the good of the game and to link those in with the new Irish FA strategy when it is finalised.
Finally, my thanks goes to our staff who have supported me so well. Also thanks for the warmth of people's welcome at whichever game or event that I have attended and to those kind-hearted souls who have taken the time to offer me good advice. Every day is a school day.
*Games attended: Abbey Villa v Ballynahinch Olympic, Abbey Villa v Crumlin Star, Abbey Villa v Dunloy, Abbey Villa v Shorts, Ards v Queen's, Ballinamallard United v Knockbreda, Ballyvea Select v Valley Select, Belfast Blaze v Newton Forest, Cliftonville v Coleraine, East Belfast v Ballynahinch Olympic, Estonia v Northern Ireland, Greenwell Star Select v Shorts Select, Limavady United v Tobermore, Lithuania v Northern Ireland, Mid Ulster Ladies v Comber Ladies, Northern Ireland U21s v Slovakia; Northern Ireland v Switzerland, Northern Ireland Women v Luxembourg, Northern Ireland Women v Latvia, Suffolk v Abbey Villa and Supercup NI – Ballymena United v Manchester United.