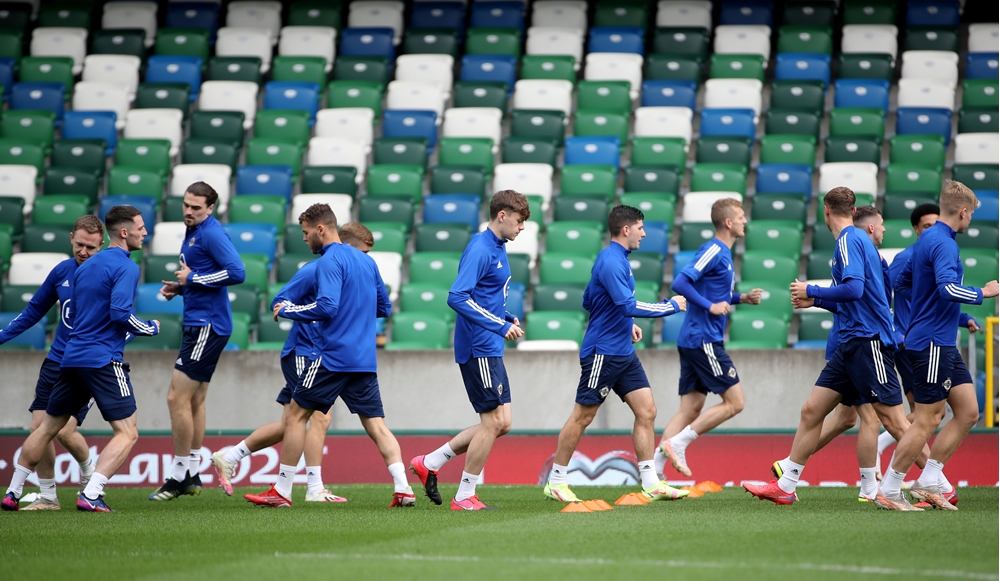 There are still a limited number of tickets available to buy for the Northern Ireland v Switzerland World Cup qualifier in Belfast tomorrow (8 September).
Prices range from £52 for general admission to £62.50 for grandstand (for adults). All tickets for juniors have now been sold.
To purchase tickets for the FIFA World Cup Qatar 2022 qualifier please click HERE.
There will be 16,000 fans at the game in the National Football Stadium at Windsor Park, which is 85% of capacity.
Spectators attending the European Group C qualifier between Ian Baraclough's team and the Swiss will be subject to entry requirements.
To gain entry to the match all fans aged 11 and over must have available on request:
1. Proof of full vaccination by showing your Covid-19 Vaccination Card that was issued to you when you received your vaccinations; you must also show valid Photographic ID matching the name on your vaccination card.
  - other government issued proofs of full vaccination are also acceptable, provided you also produce valid Photo ID.
 - your proof of vaccination must reflect that you have had both doses and that your second dose was administered at least 14 days prior to the game.
2. If you cannot demonstrate that you have received both doses you will need to show proof of a negative Covid test as follows:
 - NHS Lateral Flow test taken no more than 48 hours prior to your arrival at the stadium; you report your result online here and have available your NHS email or text notification of your result.
  - Proof of a negative PCR test taken no more than 72 hours prior to arrival at the stadium. 
3. Alternatively you can also gain entry by demonstrating proof of natural Covid antibodies based upon a positive PCR test within 180 days of the game (including 10 days self-isolation following the result).