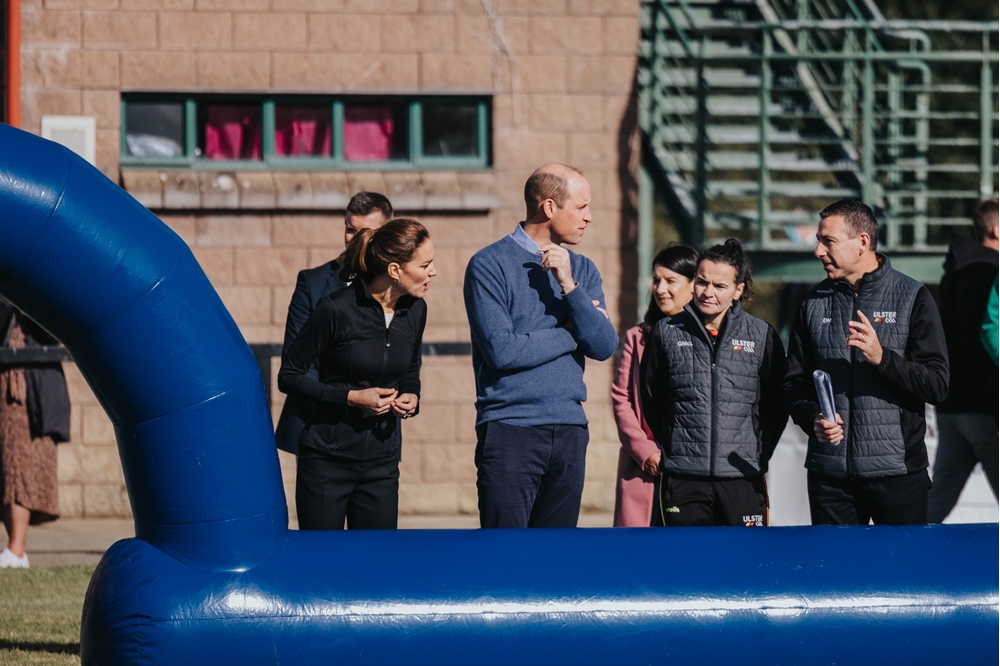 The Irish FA's Project and Finance manager says the visit of the Duke and Duchess of Cambridge

 t

o Northern Ireland to support the Sport Uniting Communities project will help inspire further collaboration in the future.
Prince William and Kate visited City of Derry Rugby Club to see first-hand how sport can bring communities together here. The royal couple met representatives from the project's participating organisations - Ulster GAA, Ulster Rugby and the Irish FA.  
Sarah Keys, who is the Irish FA's lead on the SUC project, said: "The royal visit to see Sport Uniting Communities in action allowed our team to showcase how we use the reach of each sport to bring people together to improve attitudes, tolerance, respect and inclusion. 
"As a trio of leading sports bodies in Northern Ireland, we value the role sport can play to help support peace and reconciliation in Northern Ireland and the border counties with support from the PEACE IV funding.
"As we are now in the final few months of this four-year project we are reviewing how we can continue to grow our multi-sport partnership, so it was great to have the Duke of Cambridge say the work we do is inspirational and he hopes it continues."