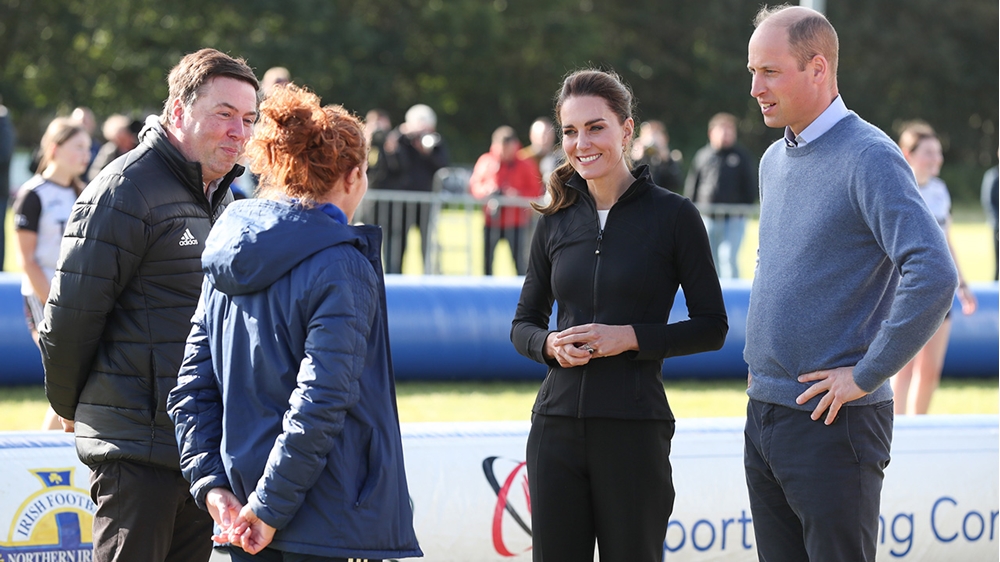 The Duke and Duchess of Cambridge learned all about the Sport Uniting Communities initiative during a visit to Derry-Londonderry today.
Following an engagement at Ulster University's Magee campus, Prince William and Kate were whisked off to City of Derry Rugby Club where they met with players, coaches and volunteers involved in the SUC initiative. 
The SUC project is a collaboration between the Irish Football Association, Ulster Gaelic Athletic Association and Ulster Rugby and aims to promote peace and reconciliation.  
The Royals heard how Sport Uniting Communities uses the reach of each sport to promote meaningful, purposeful and sustained contact between individuals from different backgrounds – particularly across the religious divide – resulting in a change in perception and relationships.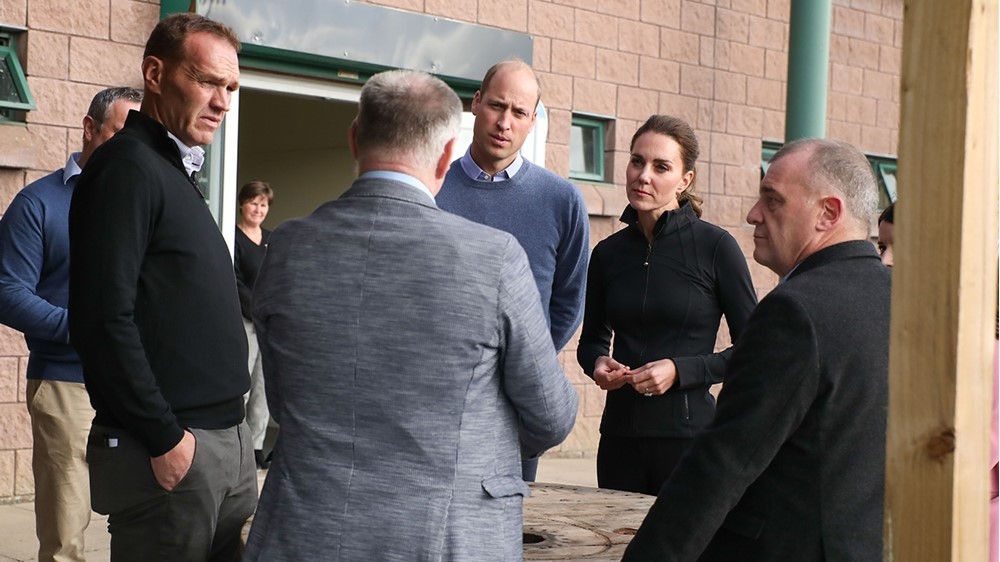 The Duke and Duchess watched young people taking part in some of the activities on offer through Sport Uniting Communities. 
And during their one-day visit to the city they also heard from young volunteers, staff and local clubs about how the initiative has brought communities and people from different backgrounds together.
Sport Uniting Communities is supported by the European Union's PEACE IV Programme and managed by the Special EU Programmes Body (SEUPB).
During their first ever visit to Derry-Londonderry the Royals attended a cultural event in the UUM students' union where they sampled food and drink from Northern Ireland, including whiskey, wheaten bread and Tayto crisps.