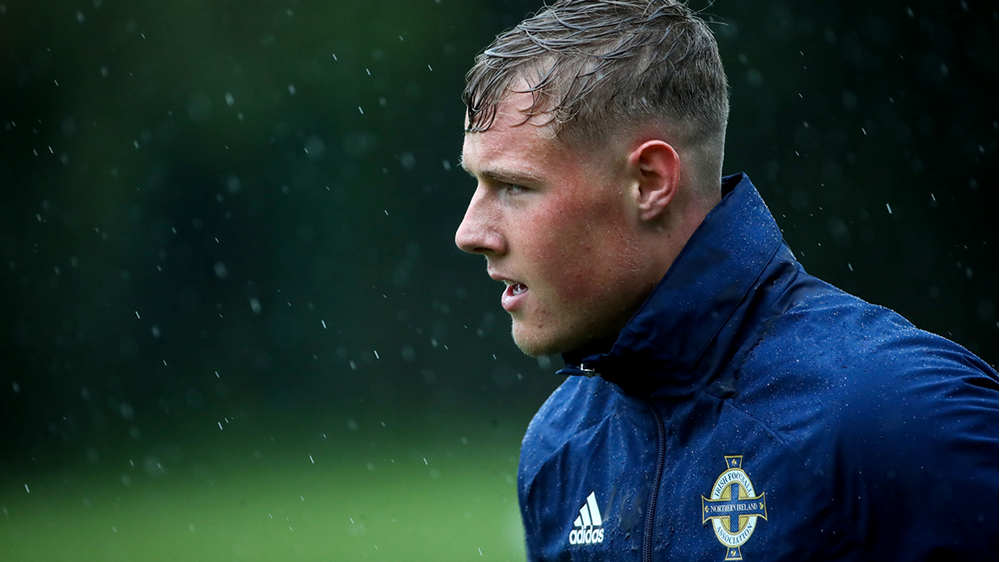 It's been almost a year since defender Daniel Ballard made his full senior international debut for Northern Ireland.
Ballard, then 20, beamed with pride after a 1-1 draw with Romania in Budapest and admits he's learnt a lot in the past 12 months.
During that time the Arsenal man has been out on loan with Blackpool where he helped them gain promotion to the EFL Championship and he's also pitted himself against some the best players in Europe on the international stage, including Norway's Erling Haaland.
Now on loan with Millwall in England's second tier, Ballard's game is developing at pace and he's more eager than ever to learn as his attention focuses on the upcoming FIFA World Cup qualifiers against Lithuania (away) and Switzerland (home) as well as a friendly against Estonia in Tallinn.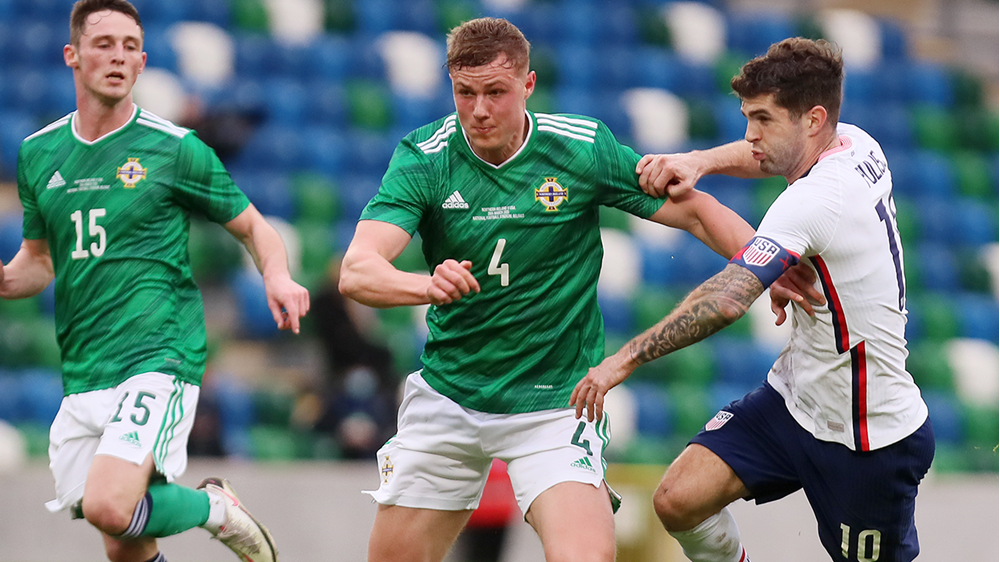 Triple-headers have been the norm for Ballard since his first taste of senior international football Arena Națională but the three-game format is something Ballard feels has worked in the favour of young players.
We know if we don't bring our A-game and don't put all our effort into the match we won't pick up a result so we're all fully focused and ready to do battle
"It's good for us younger players who may not have got that opportunity before. It gives us that excitement and buzz that we're more likely to get an opportunity and it lifts the mood around the camp that we've got an extra game. Everyone loves representing Northern Ireland so I think it only adds to things.
"There are more young players than in the past and the manager has certainly given me that confidence and belief that I can go and add to the team and I'm sure he'll do that with a lot of other younger players."
And Ballard knows the Importance of getting this trio of matches off to a positive start with three points against the team currently propping up Group C, Lithuania.
"We know as a team that it's a vital game. It's extremely important and we're going there to pick up all three points and we're going there with a game plan, and we'll be ready to execute that. Of course, we'll be hoping to go and get the win.
"There are not very many easy games at international level and again this game with the pitch as well, it's going to be extremely tough and we know if we don't bring our A-game and don't put all our effort into the match we won't pick up a result so we're all fully focused and ready to do battle."