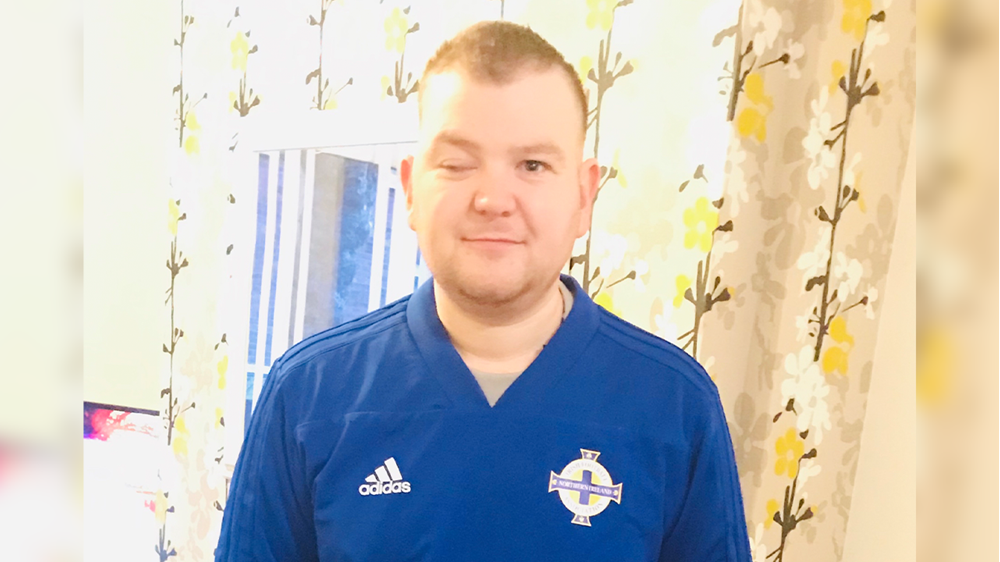 A tribute event is being staged in Downpatrick today which will form part of the Irish FA Foundation's activities during the annual UEFA Grassroots Week.
The football team within the Down Special Olympics squad regularly train at the Ballymote Centre in the Co Down town.
However, tonight's squad training session in Downpatrick is due to be both a little different and extra special.
The players will be getting together to pay tribute to one of their former team-mates, Glenn McBride, who passed away earlier this year.
Seamus Heath, a Regional Grassroots Development Officer with the Irish FA Foundation who covers the Downpatrick area, explained: "Glenn unfortunately died in March this year after years of battling cancer. Due to Covid most of his football friends never had the opportunity to say goodbye to Glenn. 
"Tonight his mother and father, Jennifer and Joe, along with sisters Zoe and Deborah will attend our training night so we can celebrate Glenn's life." 
Seamus, who coaches the Down Special Olympics team, explained Glenn, who attended Knockevin Special School in Downpatrick from the age of five until he was 16, would have celebrated his 30th birthday last weekend. 
"He was a vital member of the Down Special Olympics team for over 10 years and participated in all their competitions across Ireland and abroad," he pointed out.
Glenn also played for Downpatrick Sports Club and Football Clubs United (NI), and the charity work which they undertake saw Glenn visiting Romania where he worked with the underprivileged. 
"He was known throughout Northern Ireland for his love of Linfield and the national team," added Seamus.