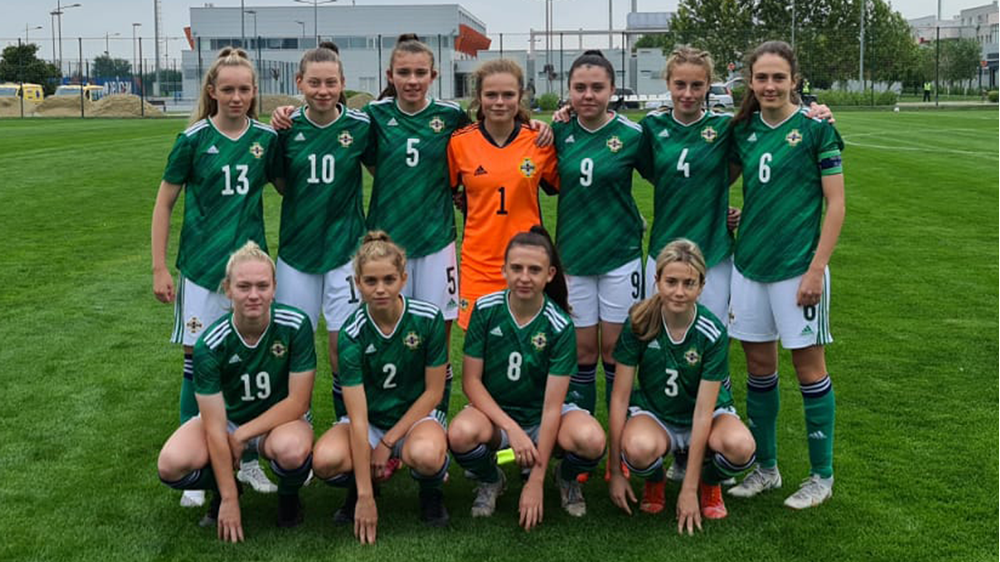 Northern Ireland Women's U17s fell to a 3-1 defeat to Iceland WU17s today in a qualifier for the 2022 UEFA WU17 European Championships.
After a solid display for the bulk of the first half Northern Ireland found themselves a goal down as Emilia Óskarsdóttir struck first in the Group A7 clash at the National Sports Centre in Belgrade.
The opening goal arrived four minutes before the break but Wylie's charges hit straight back minutes later with Naomi McLaughlin finding the bottom corner with a beautiful left-footed finish to restore parity.
Despite a spirited and impressive display from the girls in green and white it was Iceland who nosed in front again when midfielder Margrét Lea Gísladóttir scored on 54 minutes.
Rachel McIntyre, wearing the number nine shirt for Northern Ireland, had a great opportunity to level again with a one-on-one only to be thwarted by opposition stopper Margrét Rún Stefánsdóttir.
In the dying embers of the game Elísa Lana Sigurjónsdóttir – who had just been brought on as a sub – notched a third for Iceland.
The result meant relegation from League A and it was hard on Northern Ireland who had played with so much endeavour and belief throughout the 90 minutes
Women's U17s boss Alfie Wylie said: "This week was all about development for the girls and they will have come away from the games against the high-ranking teams they have faced – Spain, Serbia and Iceland today – all the more experienced for it. These sides are all among the top 18 in Europe.
"The score lines don't really do justice to the levels of performance the girls delivered in each of the three matches this week and, all in all, I'm delighted with their application and the way they have conducted themselves as they represented Northern Ireland.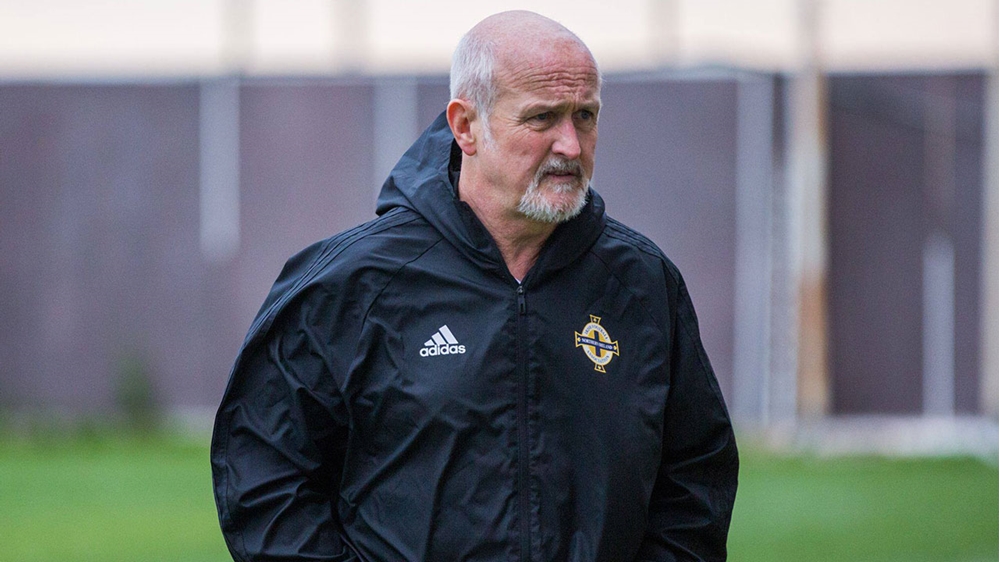 "There's a lot of talent in this group – all of them have come through the Electric Ireland Regional Excellence programme – and they will only improve as they continue to gain the experience and progress on their journeys both as individuals and as a team.
"The high-intensity games we played against boys teams in the lead-up to this trip really helped the squad prepare and it was great to see every one of the players giving their all in training and in the matches.
"A big thank you to the parents and clubs of all the players and we look forward to building on these performances in the weeks and months ahead.
"I believe that going forward a lot of these girls will be top players for Northern Ireland."