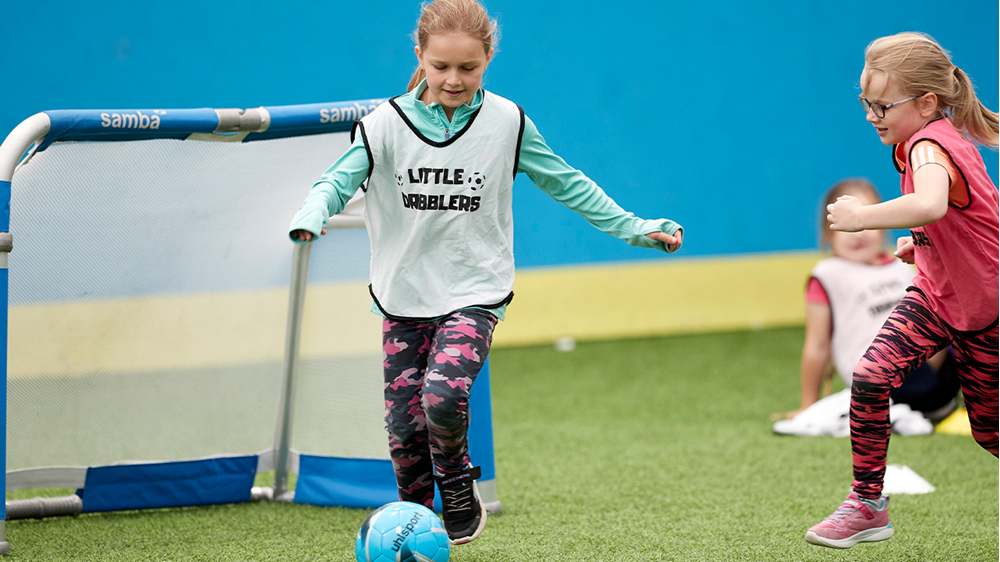 As part of its activities around UEFA Grassroots Week the Irish FA Foundation is shining a spotlight on Mid Ulster Ladies' Little Dribblers programme.
Under the leadership of Head of Development Rachael Rodgers, the initiative, aimed at three- to seven-year-old girls, has gone from strength to strength ever since it kicked off with a six-week trial in September 2020.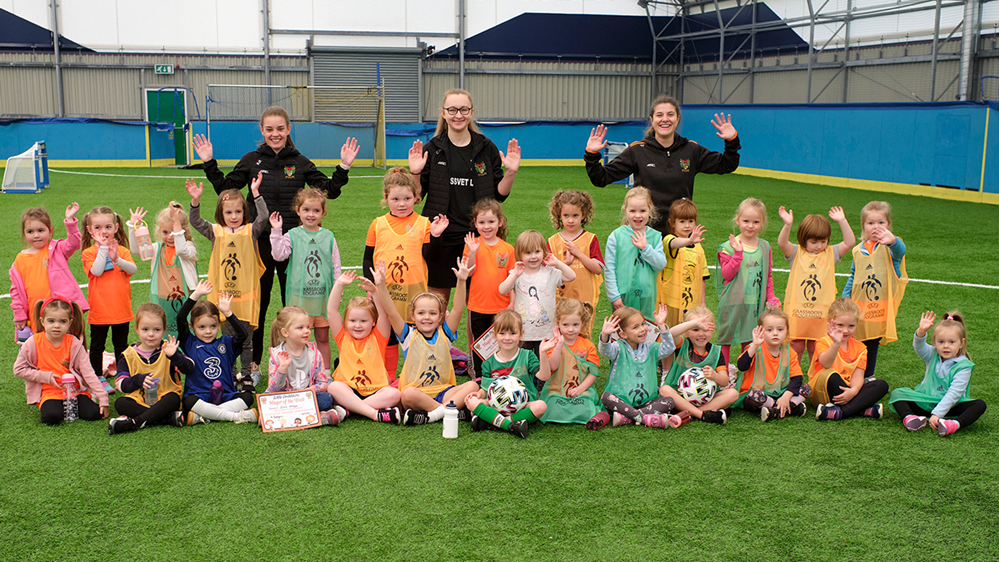 Thirteen girls turned up on that first Saturday and it was such a success by the time the trial period was over it became a permanent fixture and now boasts over 70 participants.
"The main spark behind the Little Dribblers programme was to provide girls of a young age the opportunity to play football," said Rachael who, at just 21, is showing real leadership and coaching ability.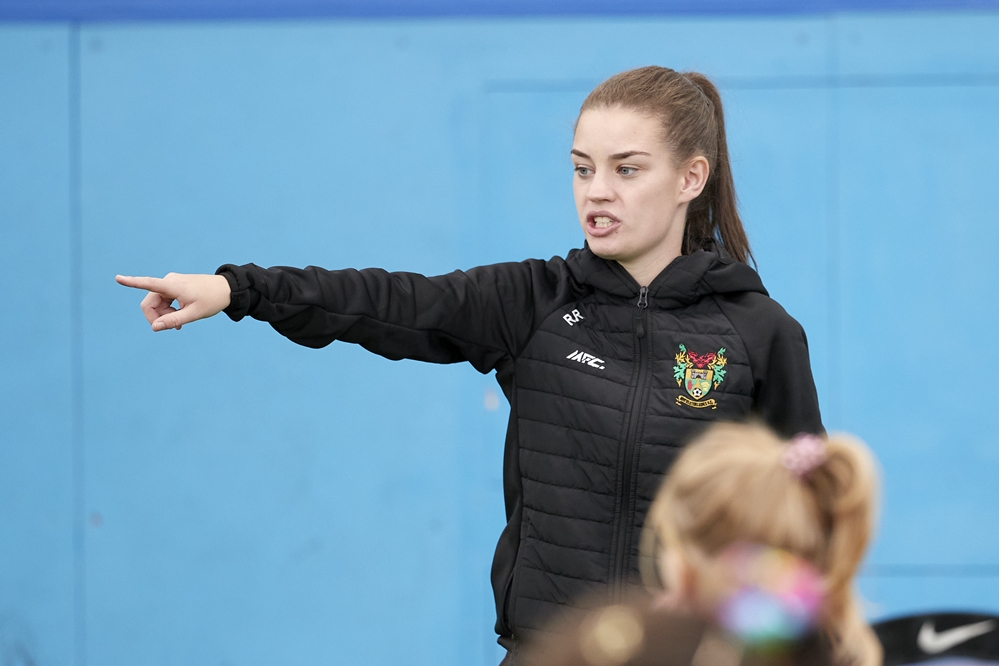 "The pandemic hit everyone and caused a lot of kids to miss out on making new friends or trying new things so there was no better time to trial the programme. The aim was to provide the girls not only with skills on the pitch but skills they can take with them through, like self-confidence.
"I always describe the programme as a snowball. It began with small numbers on day one and from that moment onwards the snowball started to move and gradually got bigger. A year later and there's no sign of the snowball stopping!"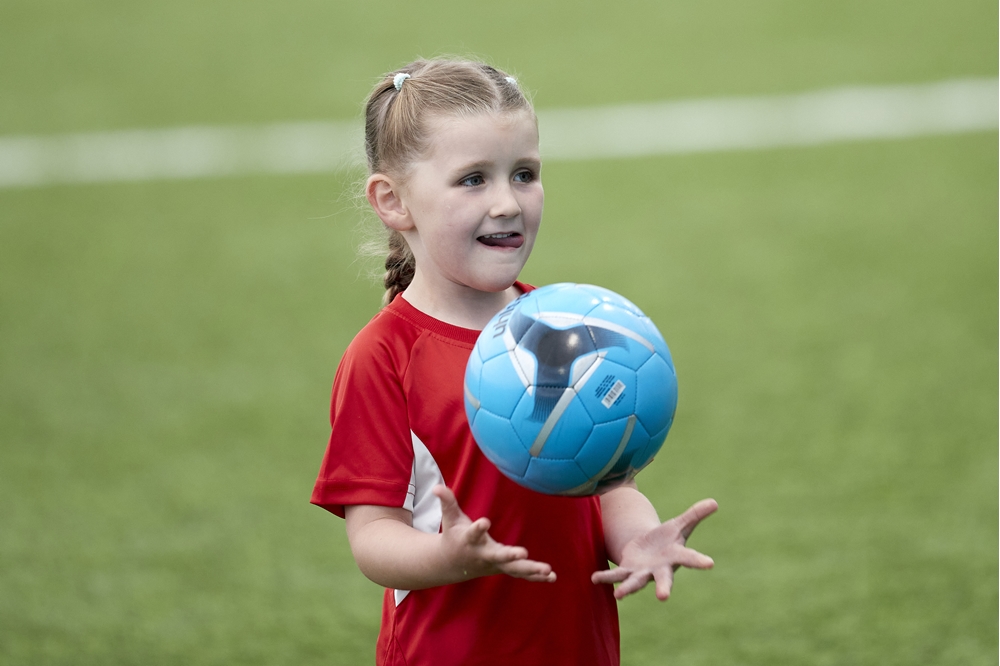 She added: "Obviously the recent success of the Northern Ireland senior women's team has had a huge impact on our programme. The girls now have local role models to look up to and aspire to be like.
"We have had a few internationals visit our programme who came through our own club pathway such as goalkeeper Jackie Burns and striker Simone Magill."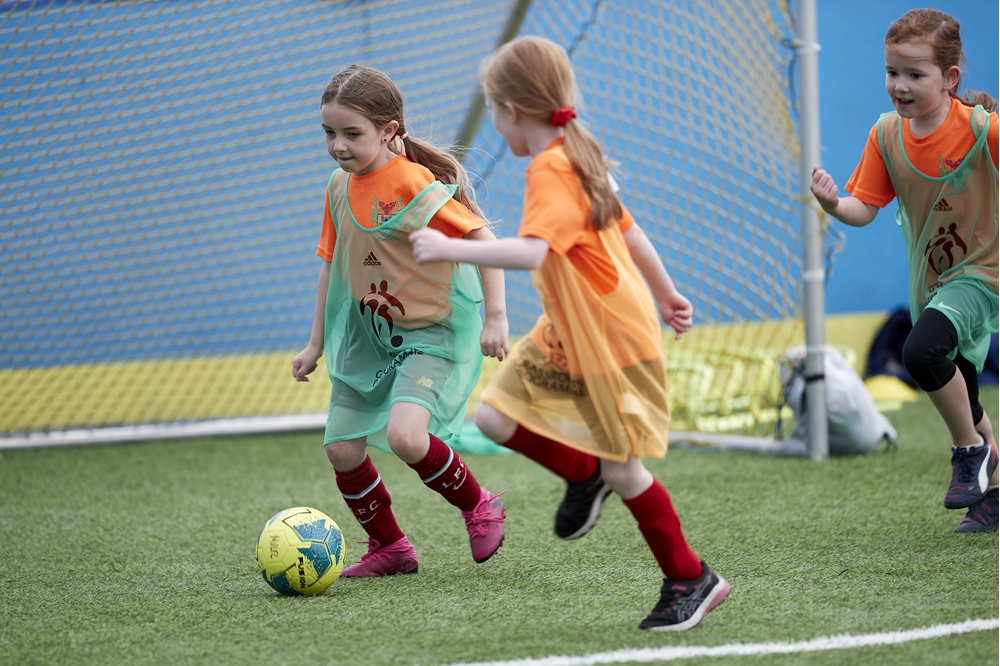 The demand for the programme is so strong it had to be split into two one-hour sessions. 
The session for girls aged three to five is focused around developing the basic skills of balance, co-ordination, working as a team and familiarising the players with a football.  
The second session is for girls aged six to seven and is based around teaching the fundamentals of the game while still focusing on further developing their motor skills and giving them the confidence to express themselves. 
The programme is another girls football success that has grown from the grassroots Electric Ireland Shooting Stars initiative which is a Northern Ireland wide girls' football coaching scheme delivered by the Irish FA Foundation.