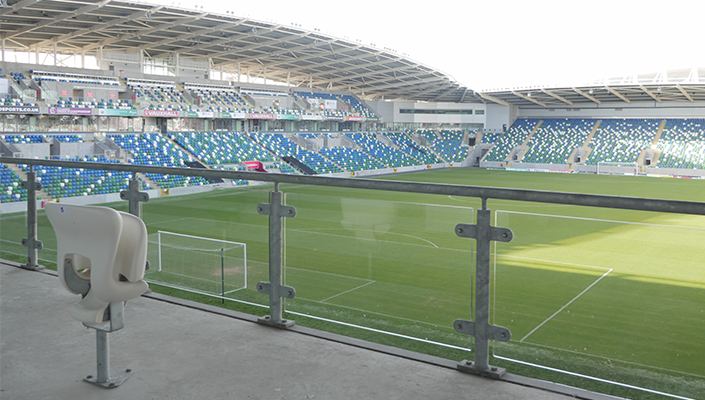 The Irish FA is supporting the 2017 Centre for Access to Football in Europe (CAFE) Week of Action – 'Total Football Total Access' with the launch of a stadium access guide for the redeveloped National Football Stadium at Windsor Park.
Fans with learning, physical or sensory impairments can avail of accessible seating throughout the entire stadium. 
The experience at upcoming World Cup Qualifiers and beyond will be enhanced as staff and stewards have been trained to meet the needs of all disabled fans.
Irish FA CEO Patrick Nelson was very supportive of the work.
"The Irish Football Association are delighted to launch the stadium access guide for the National Stadium at Windsor Park in support of the Total Football Total Access campaign. 
"We are keen to promote the accessible facilities at the National Football Stadium to those with a disability and would encourage those requiring more information to visit the Irish FA website for more information."
For further information please visit click here

Alternatively, contact Stadium Disability Liaison Officer Jenny Penrose at jenny.penrose@irishfa.com.
If you have a disability and are interested in playing the beautiful game, please contact alan.crooks@irishfa.com.