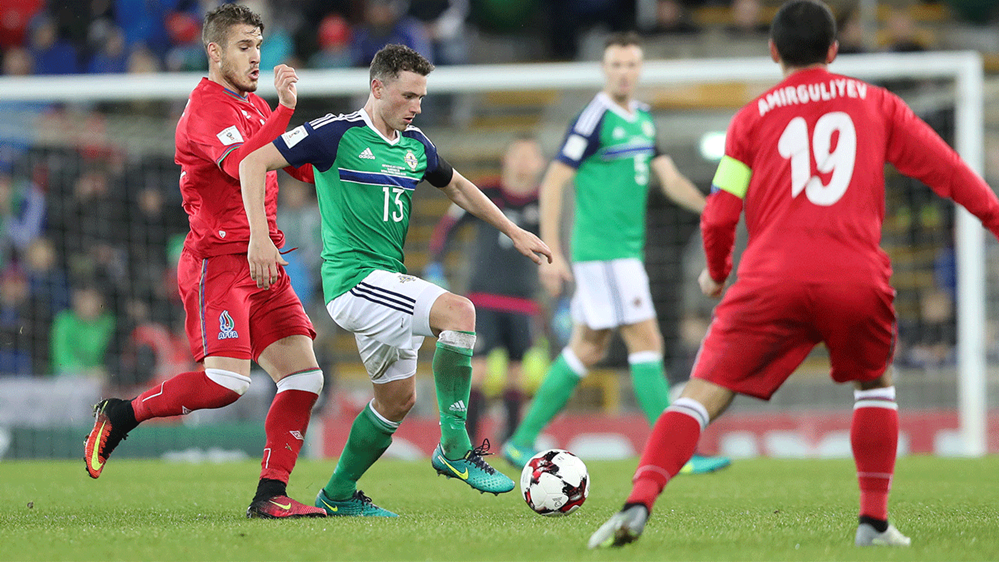 Blackburn Rovers boss Tony Mowbray has resigned himself to losing the services of Northern Ireland midfielder Corry Evans for the rest of the season.
The 26-year-old, who has not played for the Championship outfit since 2 January due to a persistent groin injury, was called up into Michael O'Neill's panel for Sunday's World Cup qualifier though he did not train fully with the squad and missed the 2-0 victory over the Norwegians.
Mowbray therefore believes the best solution is for Evans to miss the rest of the campaign and take a long-term approach to getting to the root of the injury. 
Speaking at Rovers' press conference today, Mowbray said: "We had a really positive meeting the other day. We got all the medical staff in, the doctors, the physios who have been working with him, the boy himself, and the sports science department.
"So we came to hopefully a plan that is going to get him ready. In my mind it is not for this season. There are only four or five weeks to go of this season so I wanted to put his mind at rest that he shouldn't be chasing next week or the week after.
"He needs to start his programme of quite intense work to make him more robust, to make him more ready to play football."
"So hopefully it was music to his ears to know that I'm not sitting here thinking that we need him this week or the week after," added the Blackburn manager.
"I want him to just get down to his programme and work hard and we agree that he is going to work hard through the summer. The boy himself suggested that he comes in through the summer.
"Hopefully by the time the start of the next pre-season comes around the boy is ready and able to play week in, week out."