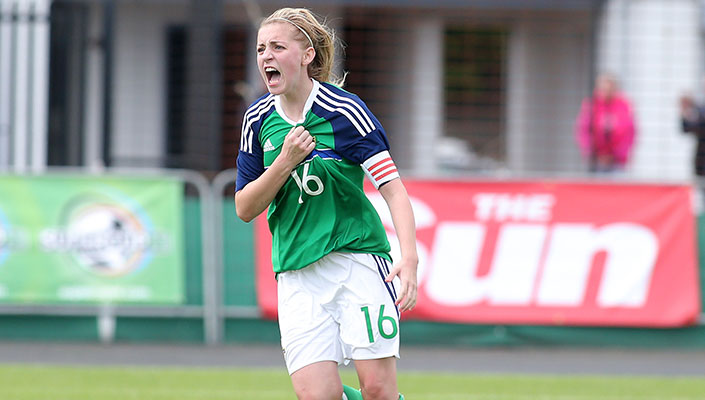 The busy period of Women's international football continues this week when Alfie Wylie's Under-19s face Cyprus in a double header tomorrow (9th) and Thursday (11th) at the Riada Stadium, Ballymoney.
Normally these games would be played to prepare the side for a forthcoming European Championship qualifying series but, as tournament hosts next year, Wylie's girls have an automatic place in the finals and so face an extended period of friendlies before welcoming the best the continent has to offer in 2017.
But Wylie is confident his side will handle the unique and privileged position they find themselves in with aplomb.
"We will treat these games as competitive. Yes, there is not the same pressure to win but the girls are determined that they will have no regrets after each performance."
Wylie added;
"With a guaranteed place in the finals, I would appeal to any girl born in 1998, 1999 or 2000 who thinks they're good enough to make themselves known, my door is never closed."


Northern Ireland U19 Women v. Cyprus U19 Women

Tuesday, 9th August, 2016 - Riada Stadium, Ballymoney (7:30pm)
Thursday, 11th August, 2016 - Riada Stadium, Ballymoney (12 noon)