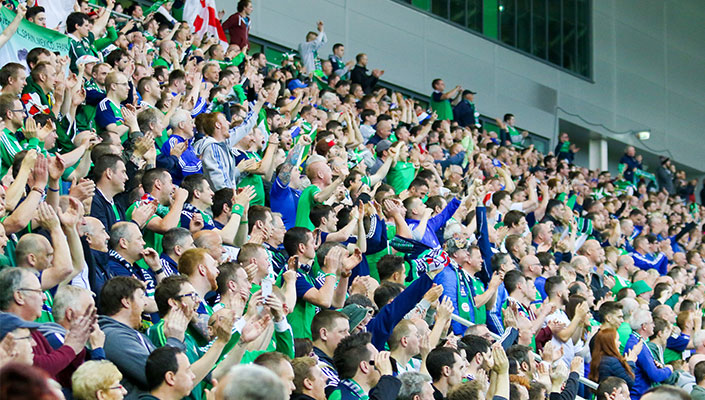 The deadline for Campaign Card renewals for the upcoming 2018 FIFA World Cup Qualifiers is midnight on Saturday 20th August.
Renewals for existing Campaign Cards are on sale via the Ticketmaster portal or by phoning Ticketmaster on 0844 248 5080. Campaign Card holders can log on to their account via www.irishfa.com/myaccount to renew their seats.
Any seats not renewed by this date will go on general sale.
If you have not previously owned a campaign card and would like the opportunity to purchase for the upcoming campaign, please register your interest here.
For detailed information on campaign cards, please see our FAQ page. Please note, demand for new campaign cards is expected to be high.