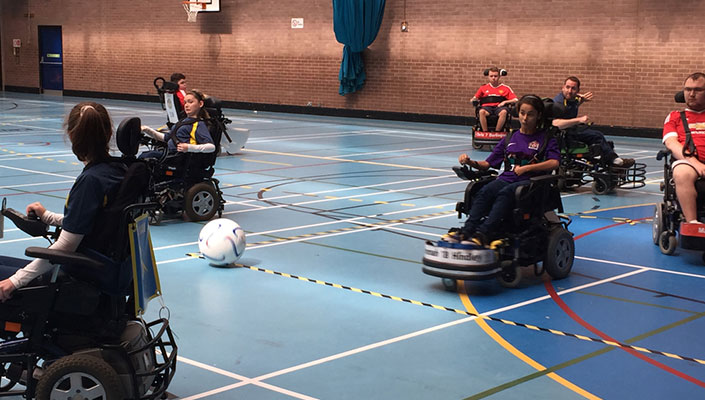 A team from the Republic of Ireland were the inaugural winners of a new powerchair football tournament staged in Lisburn.
The Marc Bigger Memorial Tournament attracted seven powerchair football teams from England, the Republic and Northern Ireland.
Hosted by Trailblazers and sponsored by the Irish FA, the event was staged in memory of the late Marc Bigger, who played for the Trailblazers.
Teams from Manchester United PFC, Middlesborough PFC, Republic-based Midlands United and DCU Storm (Dublin), locally-based M&F United and from Trailblazers (two teams) competed in the tournament at Lagan Valley LeisurePlex.
Guests included Seibiane Brahim, a prolific powerchair footballer from France, and Keith Boylan, a recently qualified Irish FA powerchair football referee.
It was an action-packed day with the seven teams competing across two groups for a place in the final. And it was watched by a full gallery of spectators.
The decider was eventually played out between DCU Storm and Midlands United with the Midlands outfit winning the game 3-1. The winner's trophy was presented by Marc Bigger's mum, Marina.
A player of the tournament trophy was also awarded. It went to Cathy McNicholls from Middlesborough PFC.
And the prize for the Trailblazers player of the tournament deservedly went to Barry Doherty.
A spokesman for Trailblazers said: "It was a very successful day with everyone agreeing it should be a permanent fixture on the calendar. It was also a very special day for our club as we remembered our team-mate."
The event was also supported by the Association of Irish Powerchair Football.