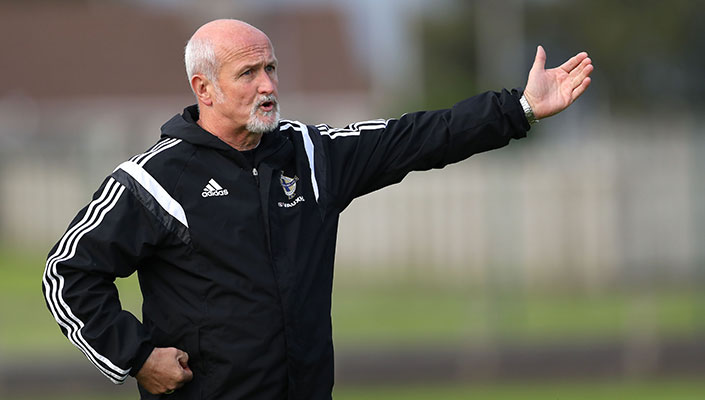 Women Under-19s manager Alfie Wylie was proud of his side gaining back to back wins against Cyprus but knows there is more to come.
After a 4-0 win on Tuesday night in their first International Challenge Match, they followed up with another convincing display to claim a 4-2 win.
Even with eight goals over the course of the two games, Wylie learnt more from the sides second half performance which saw them concede 2 goals in the second half when 4-0 up. He said: "Very pleased to get back to back wins, we did exceptionally well in the first game on Tuesday night.
"But today was a test of character as we found out a lot more about ourselves as we were 4-0 up and they came back to 4-2 but two wins and you can't knock that but it's another learning curve. 
"Speaking to the girls there they know they learnt a lot in the second half of todays game in how to manage the game and taking responsibility. The performance in the second half wasn't as good as we would have liked it to be but we learnt a lot about each other and ourselves which is what we need to be prepared for when we play top teams."
And up next for the Women's Under-19s is a mini tournament in October where France, England & USA will be arriving in Northern Ireland as part of the preparations for the UEFA Women's Under 19 championship which will be hosted in Northern Ireland next August. 
Wylie believes it's another opportunity for his side to continue their development & hopes fans will come in their numbers to support the team, he said: "It's going to be a learning curve but what an opportunity to play against France who are European Champions, England with their resources and the Americans who are the World Champions. We'll be challenged but it's good to look forward to."
"For the genuine supporters who were here today and Tuesday and others who would like to come along, we hope they go to those games as the players want to do their clubs, coaches, schools and the association proud."