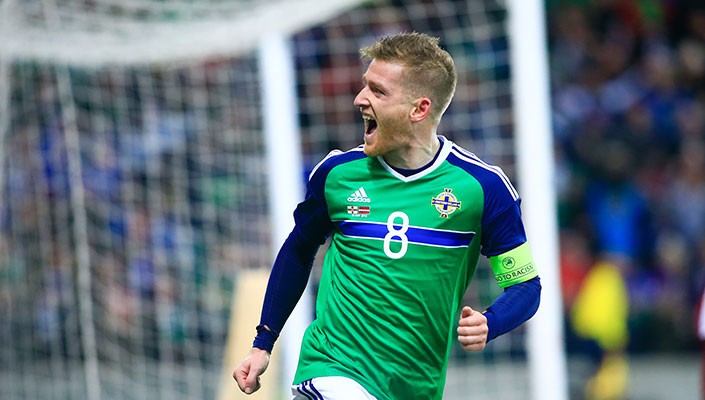 Northern Ireland captain Steven Davis has spoken about the honour of wearing the captains armband for his country. 
Davis, who scored twice in the win over Greece to help Northern Ireland secure a place at UEFA Euro2016, spoke of his pride to lead out his side that evening in Belfast. He said: "It's incredible, anytime you get the opportunity to do it, it's obviously a massive moment of pride. When Michael (O'Neill) gave me the opportunity to be captain, I was delighted. 
"Whenever you look back on nights like against Greece when we qualified, it's a really special moment to lead out the team on an occasion like that and I feel very privileged to get the opportunity to do that."
To hear more from the captain on watching Northern Ireland as kid to setting up David Healy for that winning goal against England, watch below.