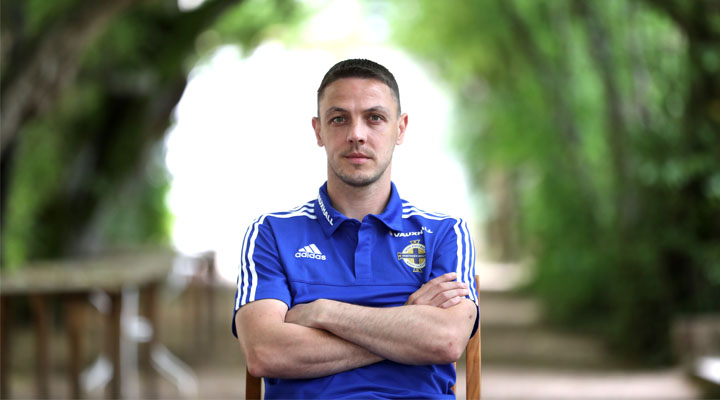 Defender Chris Baird says Northern Ireland are due a performance for themselves and the fans as they face Ukraine on 16 June at the Stade de Lyon.
Baird shared the mood within the camp and his thoughts on how the squad will approach their second game at UEFA Euro2016, he said: "I can tell you we are really up for the second game, it comes round quick. We got a chance to put things right again. I think Michael (O'Neill) said himself whether it's different personnel or different shape or whatever he is going for it this game. I can guarantee we are going to give more than we did against the Polish."
"We think it's going to be a similar sort of game. It's okay looking at them but more for ourselves. We obviously know we are due a performance that's for sure and hopefully we can go out and do that for everyone."
And Baird also doesn't just want a performance for himself and the team, but for the "best fans in the world". He said: "Our fans are one of the best in the world, if not the best. Win, lose or draw, no matter the result in previous times they supported us so it must be fantastic for them to be here.
"They are paying all this good money to travel the country and watch us we want to give them something to cheer about, create stuff and get them on the edge of their seats like we did during the (Euro2016 qualifying) campaign."
To hear more from Baird on the opening game defeat to Poland and the rest of UEFA Euro2016, watch below.