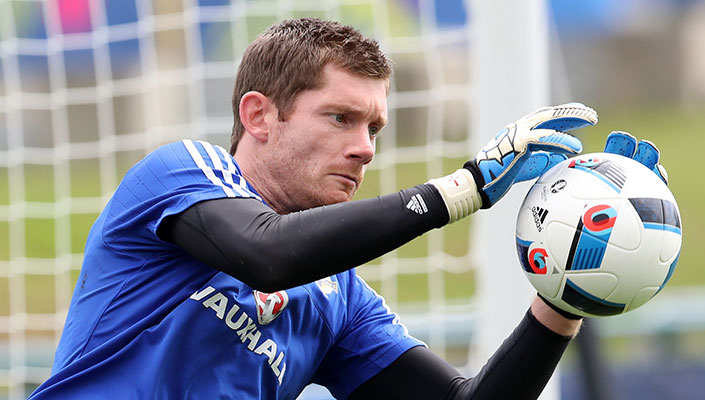 Goalkeeper Michael McGovern wants to create more memories by reaching the UEFA Euro2016 quarter finals.
Northern Ireland face Wales in the round of 16 on Saturday at the Parc des Princes in Paris and McGovern will be back in between the goalposts that produced, as he said, his best career performance.
Looking back on the Group C game against Germany, McGovern said: "it's been crazy in the 24 hours after the game, I've never experienced that before.
"I'm not one for the limelight, it's not really me. There's no time to dwell on it as we face Wales on Saturday and there's total focus on that." 
And when asked about the possibility of beating Wales, the shot stopper said: "It would be an amazing achievement, there's no doubt about that. We have had a taste of success against Ukraine and we want that again on Saturday.
"If we could get to the quarter finals of a European Championship, it would be an unbelievable achievement."
To hear more from McGovern about the challenge of facing Wales and hoping someone else can become the hero on Saturday, watch below: