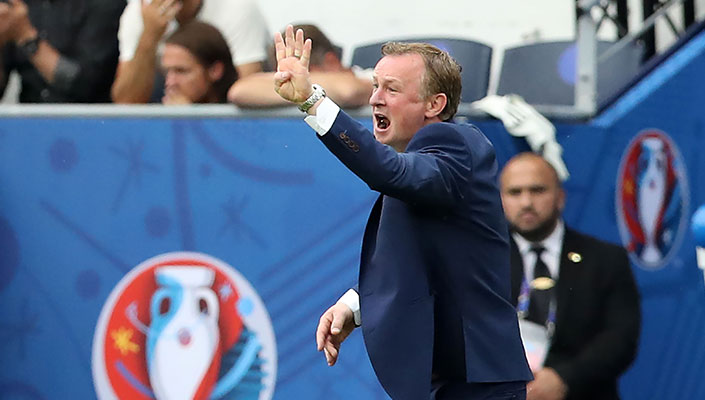 Northern Ireland manager Michael O'Neill believes his side can progress from the round of 16 after being pitted against Wales at the Parc des Princes in Paris.
O'Neill shared his thoughts soon after the Republic of Ireland won their final Group E game against Italy to set up the tie with Wales. He said: "It is going to be a fantastic game.
"We will be heading back to the Parc des Princes which as we know from Tuesday night is a brilliant stadium. We will benefit from the familiarity of having been there already, of having done the journey and of having played on the pitch.
"The results tonight put is in what is arguably the more favourable side of the draw, so we are pleased about that.
"We are in no doubt that it is going to be a tough game against Wales but we will go into the match believing that we can win and that we can progress."
Northern Ireland face Wales on June 25th, kick off is at 5pm (BST)