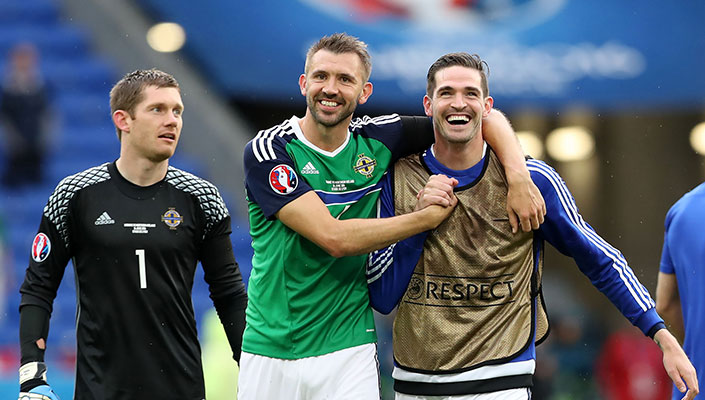 Northern Ireland have qualified for the UEFA Euro2016 round of 16 as one of four best placed third place teams in the competition. 
With Turkey beating the Czech Republic 2-0, it means the third placed teams in both Groups A and D, even with three points each, have a worse goal difference than Michael O'Neill's side resulting in Northern Ireland being one of the four best placed third place teams. 
With games in Group E and F still to be played, the exact opposition is yet to be guaranteed but it will either be France at the Stade de Lyon on Sunday June 26 or Wales on June25 at the Parc des Princes 
The most likely scenario at this stage is for O'Neill's side to face France but if the best third placed teams come from Groups B, C, E and F then Wales will be the round of 16 opponents.