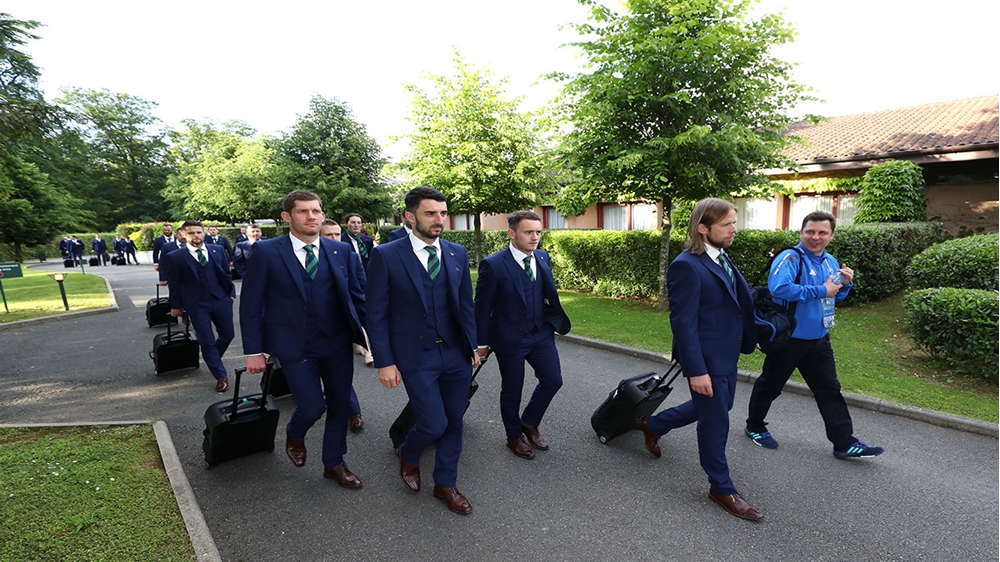 The Northern Ireland team are preparing for their first training session in France this morning.
Parc de Montchervet in Saint-Georges-de-Reneins, north of Lyon, will act as the team's training centre during Euro 2016.
The playing surface at Parc de Montchervet is in pristine condition as Michael O'Neill prepares to put the team through their paces for the first time on French soil.
This morning's training session will be followed by a press conference in the Northern Ireland Media Centre, which has been set up in the Espace Culturel Saint Georges adjacent to the pitch.
The Northern Ireland team arrived in France yesterday afternoon. They were greeted at Saint Exupery Airport in Lyon by local dignitaries before setting off in a convoy to the team hotel flanked by police outriders.
Businesses in Saint-Georges-de-Reneins are displaying banners to say bienvenue to L'Irlande du Nord.​