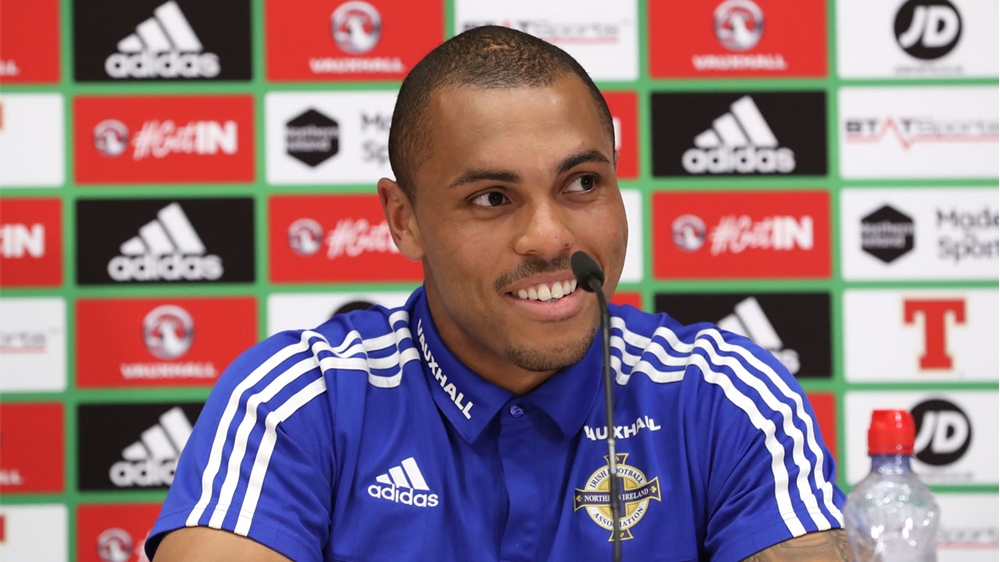 Josh Magennis faced the media today at Northern Ireland's official UEFA Euro 2016 training camp in St George de Reneins.
The forward, who was involved in the team's second goal against Ukraine on Thursday, looked ahead to Tuesday's Northern Ireland v Germany match saying the squad fear no team and no person in the competition.
"If you don't believe you can win a football match then you're in the wrong sport. You're in it to win it, it's a results-based business. Whether we do win it or not I think it's completely up to us.
"We know we're not going to have 70% of the ball, that's not how we play. But we are an effective team and we are very hard to break down. Teams have to work hard to score goals [against us], we don't leave any stone unturned and that's the way we're just going to have to take it into the Germany game.
"We know that they are a very very very good team but every team has its weakness and it's just whether we can find theirs and they can't find ours."
Northern Ireland play Germany in their final Group C fixture of the tournament at the Parc des Princes at 6pm local time / 5pm GMT