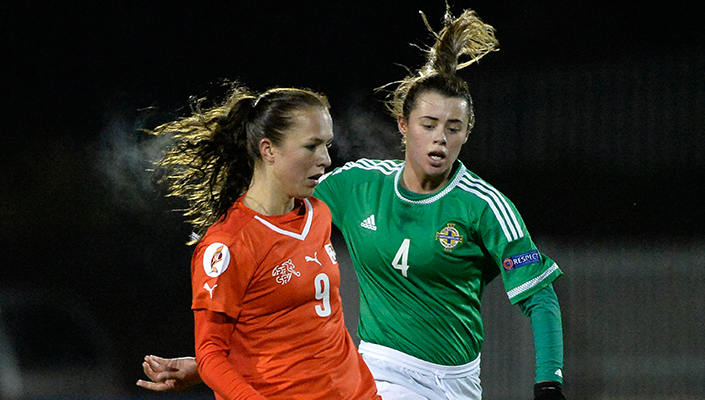 Northern Ireland International Laura Rafferty believes her side can continue their form as they face the Czech Republic on Tuesday night.
Rafferty signed her first professional contract with Chelsea Ladies and shared about what life was like in London, she said: "I play centre back for Chelsea and yeh its been good. It's a great environment to play. You learn from the other professionals that have been playing for the likes of England."
After their 4-0 win against Georgia on Friday at Solitude, the Northern Ireland women sit fourth in their group but level on points with the Czech Republic in third.
A win on Tuesday night would lift them to third, but Rafferty knows the challenge that is ahead: "We know they are going to be a tough team and a physical team but just as we are, we are physical, we are fit, this is the fittest we have ever been so we are looking forward to that.
"We're really looking forward to it and hoping to get the three points. We do want to finish at least third in the group."
To hear more from Rafferty about playing for Chelsea and about the spirit within the Northern Ireland team, watch below.