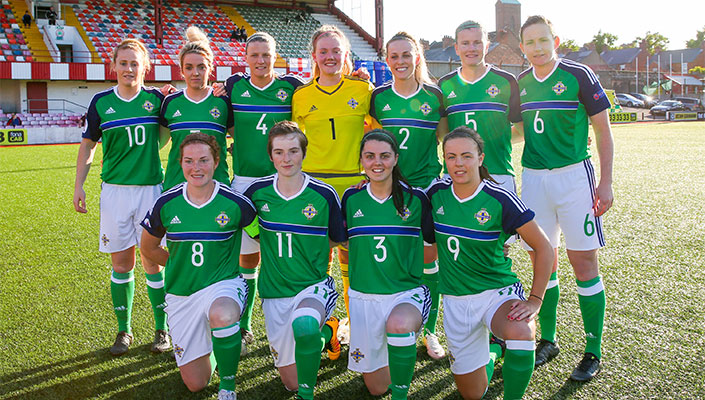 Northern Ireland women continue their UEFA Euro2017 qualifying campaign on Tuesday evening as they face the Czech Republic at 7:30pm.
The women will be going into the game against their Czech opponents off the back of an impressive 4-0 win against Georgia at Solitude on Friday night.
A goal after 11 seconds from Simone Magill, the fastest ever in women's International football, set the tone for the evening before two strikes from captain Marissa Callaghan and a late header from Rachel Furness sealed the three points.
That win took Northern Ireland level with their next opposition and have travelled to the Stadion Strelnice knowing that if they come back with a win, they'll be sitting in third place with a game in hand. 
It's been a great campaign so far for the women with two wins over Georgia with a loss to already qualified Switzerland, and a frustrating night in Italy where after taking a 1-0 lead, they couldn't hold on for victory. 
To hear how they get on, you can follow @officialirishfa on Twitter for live match updates or check back on irishfa.com after the game.