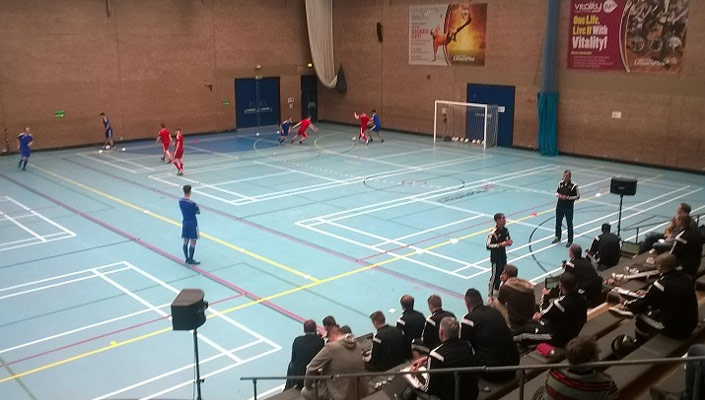 The Irish FA have recently delivered a successful Female Domestic Futsal League and are currently delivering the junior equivalent in the female game.
The Association are now asking for male clubs that would be interested in participating in the inaugural Male Domestic Futsal League, which will begin this summer across Northern Ireland, to declare their interest.
Greater details will be supplied in due course but those interested should follow the link below and complete the declaration form.
http://goo.gl/forms/Sdl2LiFZNN
The best futsal players in Europe are currently participating in the UEFA Futsal EURO in Serbia.  All the games are evening kick offs and will be televised on Eurosport and coverage via the UEFA website. 
The tournament concludes with the final on Saturday 13th February.  All matches will be played at the Arena of Belgrade, which has a capacity of 10,944 for the UEFA Futsal EURO.