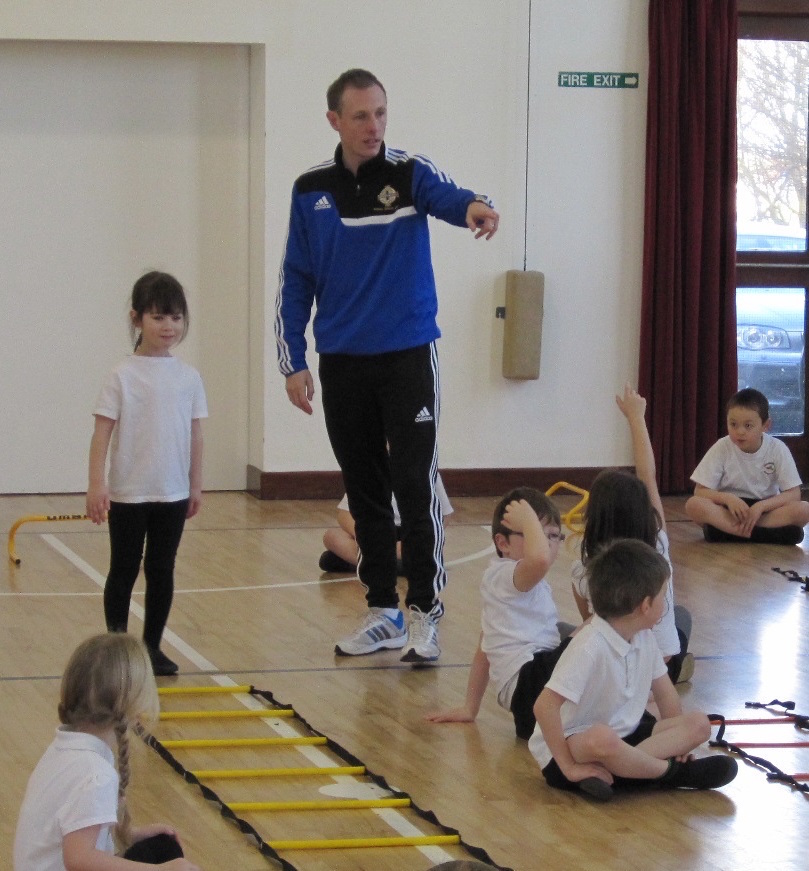 Jordan Reid will work in partnership with Belfast City Council to promote and develop grassroots football in both parts of the city.
Based at Ballysillan Leisure Centre, he will work in conjunction with the council to deliver various grassroots initiatives, including the McDonald's community programme, Nutty Krust football camps and coach education courses.
The new Regional Grassroots Development Officer brings a lot of experience to the role. He has spent the past eight years working with the Irish FA as a primary school coach as part of the curriculum sports programme run by the Department of Education. Initially he operated in Castlereagh for three years but spent the past five years in North Down.
After graduating from university he worked in the fitness industry for seven years, including five years as a sales manager in a health club and two years as a fitness coach.
Jordan, who was capped at schoolboy level for Northern Ireland, believes this is an exciting time to be involved in football development here and he is keen to see participation levels grow across all age groups.
In his spare time the 37-year-old coaches on the Irish FA's Girls' Excellence Programme.
Ian Stewart, Grassroots Development Manager at the Irish FA, said: "I have no doubt Jordan will be a great asset to our team. He will help to deliver the Irish FA's Let Them Play youth strategy in North and West Belfast."