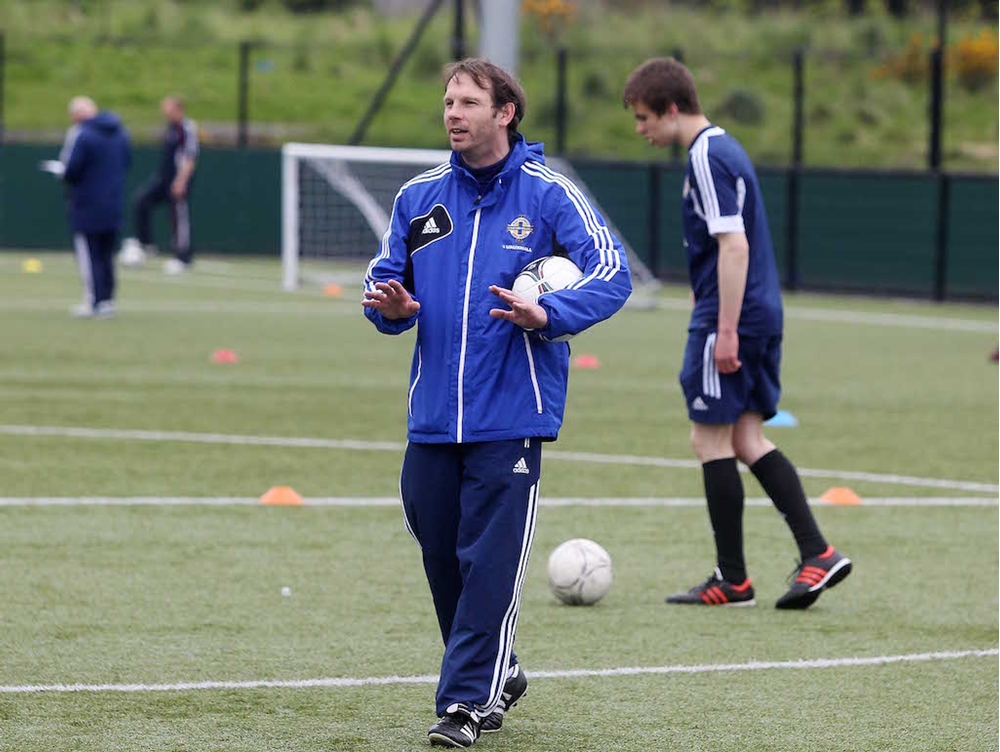 Irish FA Disability Manager, Alan Crooks, has been working in this area of development for over thirteen years and is a Pro Licence Football Coach with vast experience at international level, in disability coach education and football for all. Alan explains: "Our new plan supports Let Them Play and we are now in the process of mainstreaming disability targets into the work programmes for all Irish FA Football Development staff.
''By doing this we can provide a much more strategic support to special education schools and clubs across Northern Ireland reaching more young people than ever before. A key target in Let Them Play is the development of Inclusive Clubs. Basically this means encouraging clubs who don't traditionally cater for people with disabilities to get involved and working with clubs who do to enhance the service they provide".
Irish FA Director of Football Development, Michael Boyd, added: "We are committed to football for all and want every child in Northern Ireland to dream of wearing our famous green jersey; and for every child to feel part of our football family. Over 5,000 young people are already involved in Irish FA Disability Football Programmes and we aim to double this number of the next ten years as part of Let Them Play.
''With respect to other sports here, no other sport comes close to this level of provision for the disability sector. This is an area of development that we are proud to lead the way in and we are excited about our new plans that we are developing in partnership with DCAL and Disability Sport NI. I would like to thank and congratulate Glentoran, Sion Swifts, Ballymena United, TW Braga and Portadown FC for recently supporting our Inclusive Clubs drive".
As well as providing support for special education schools and clubs who cater for people with a disability, the Irish FA provides support developing Powerchair Football, Deaf Football, Visual Impairment Football, Cerebral Palsy Football, Frame Football and Learning Disability Football. Alan Crooks also leads on Irish FA Disability Specific Coach Education Courses. To get involved in Disability Football contact Alan at acrooks@irishfa.com or 07894614324.