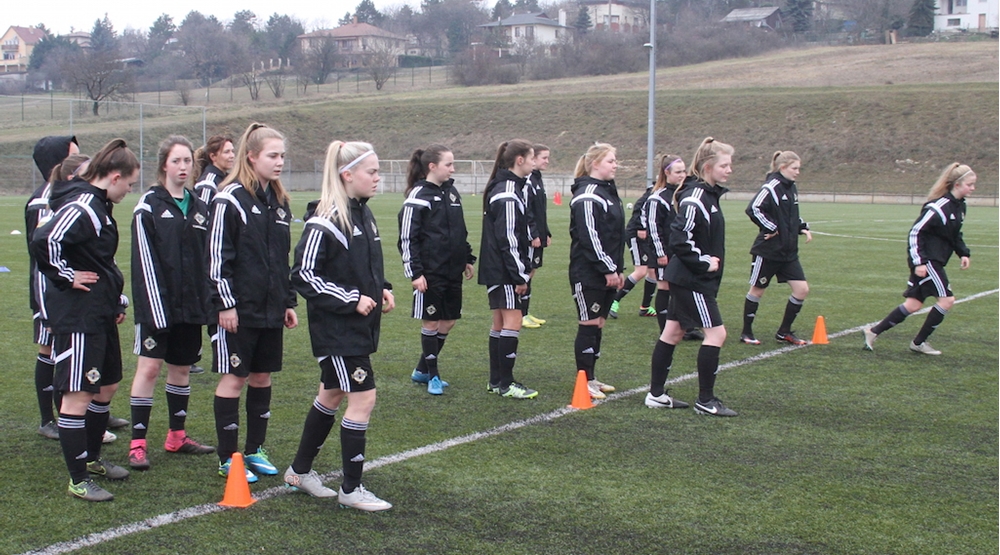 This double header will commence their preparations for the Elite Round of the UEFA European Under-17 Championships taking place in March.
Manager Alfie Wylie said: ''We are really grateful for these fixtures. The girls have been training hard on evenings and weekends, but unfortunately haven't had a match since September due to the domestic season. We have a young squad at this level and it is great opportunity to get some much needed game time."

This squad will play in the 2017 UEFA Women's Under 19 Championship Finals that will be hosted by Northern Ireland. Wylie thinks that this is a good opportunity for the girls to make a name for themselves and build towards the 2017 tournament.

"It's a chance for the girls to make an impression and stake a claim to wear the Northern Ireland jersey in March and further down the line in 2017. We hope the girls make the most of this opportunity.''

After the game on Thursday, the Under 17's will then be focused on March when they face Spain, Denmark and Ukraine from March 22nd to 27th.