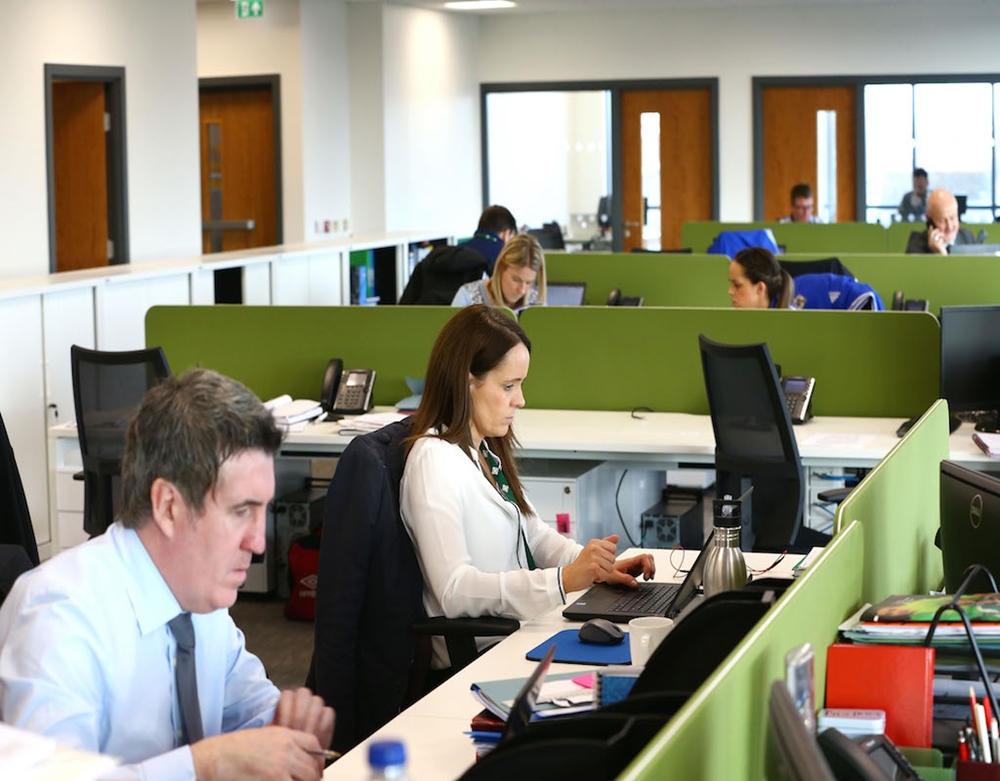 The new offices in the East Stand are spread across two floors and are part of the multi-million pound redevelopment of the ground being funded by DCAL and the Northern Ireland Executive.
As well as office accommodation, the eastern end of the stadium will also eventually house an education and heritage centre along with a shop.
In recent years the association has been operating across two sites with administration and football operations based in Windsor Avenue and football development housed in a business centre at Apollo Road.
The transfer to the stadium means all departments are now operating under the one roof.
Irish FA Chief Executive Patrick Nelson said: "The move into our new headquarters represents the beginning of a new era for the Association.
"While Windsor Avenue was steeped in history, we badly needed a centralised workspace to help us build on our many programmes promoting football in Northern Ireland and the new offices meet our need to have all core functions under one roof."
He added: "Thanks to the success of our senior men's international team and our many successful grassroots and development programmes we have been experiencing tremendous growth in recent times and we believe the move will help us capitalise on this and continue development."
The Irish FA, which was founded in 1880, operated from various premises in Belfast city centre, mainly around Wellington Place, until moving into the Ulster Chambers in Waring Street following the Second World War.
A move to Windsor Avenue, to the former home of Titanic designer Thomas Andrews, followed in 1960.
The stadium redevelopment, which got under way in May 2014, will see the capacity at the ground rise from 14,000 to just over 18,000 following the replacement of the South, East and West stands. It has involved the creation of extensive corporate hospitality and conference facilities in the South Stand. Linfield FC also have office accommodation in the new East Stand.