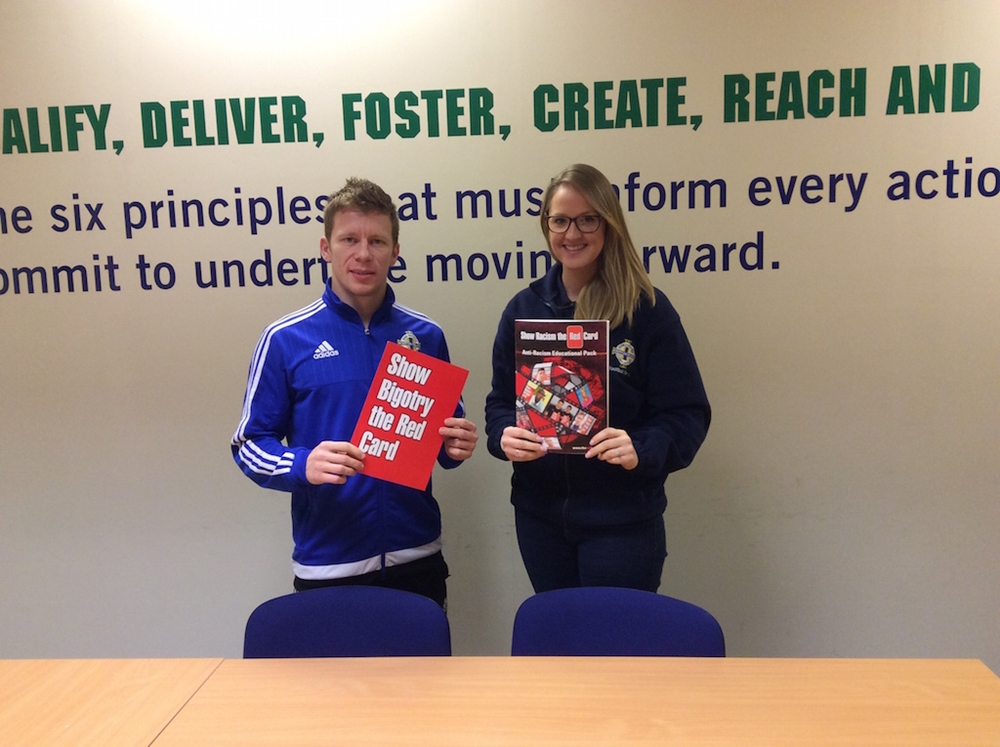 With the launch of the Irish FA's Youth Strategy "Let Them Play", the Association is focused on creating opportunities, inspiring change and helping young people fulfil their potential both on and off the pitch.
Show Racism the Red Card is an interactive educational resource, exploring stereotypes, prejudice and discrimination in a dynamic and innovative way, challenging the behaviour of any audience. Workshops can be tailored to suit any group, any time slot, and can even be delivered pitch side!
The Football Development Department at the Irish FA have a wide variety of education and development courses, including the new OCN Level 2 in Football Administration. There are also a wide variety of exciting opportunities for young people to participate in work placements, volunteering opportunities and much more.
If you are interested in getting involved, or if you would like to book a FREE Show Racism the Red Card workshop, please click here to download the application form.
If you have any queries, please contact Claire Adams at claire.adams@irishfa.com or 028 9068 4712.