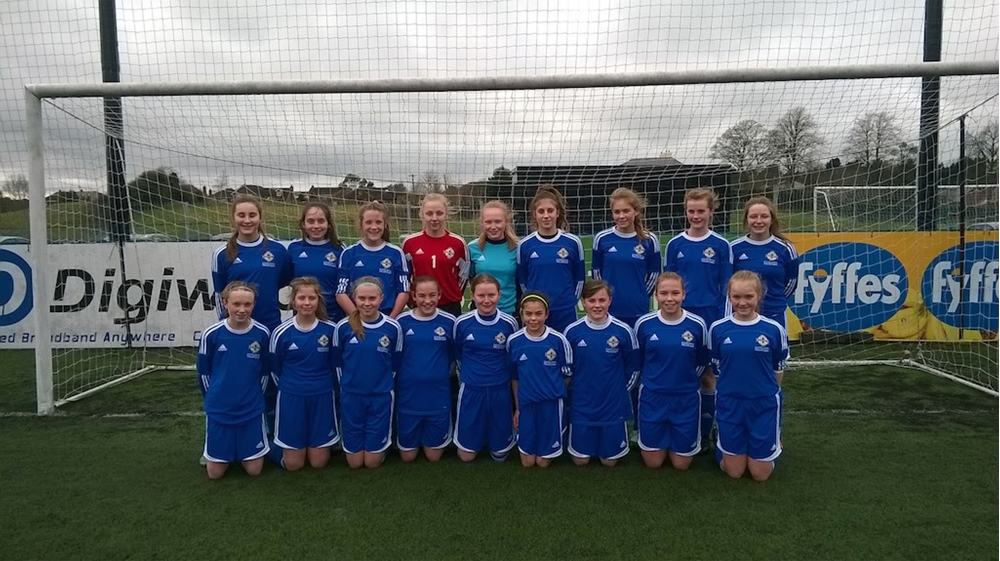 The match was full of entertainment with both teams having goal scoring opportunities early on. Casey Howe came closest right before the half but unfortunately failed to hit the target. Into the second half and the deadlock was finally broken when Lilly Hengerer low shot went passed Jade Mcfee to give the Republic of Ireland a 1-0 win.
Northern Ireland U15 Girls Squad: Lauren Perry, Jade McFee, Kirsty Cameron, Kelsie Burrows, Ali Canning, Aimlee Peachey, Zoe Kilpatrick, Caitlyn Rae, Megan Bell, Aine Smith, Joely Andrews, Eimhear McGarrity, Leah McEvoy, Carla Devine, Jessica Magee, Casey Howe, Rachel McClaren, Beth Chalmers, Codie Baird, Emily Wilson, Abbie Robinson
Next Fixtures
Bob Docherty Tournament Newport Stadium & Dragon Park, Wales.
2 April - Vs Republic of Ireland, 2pm
3 April - Vs Wales, 12pm.