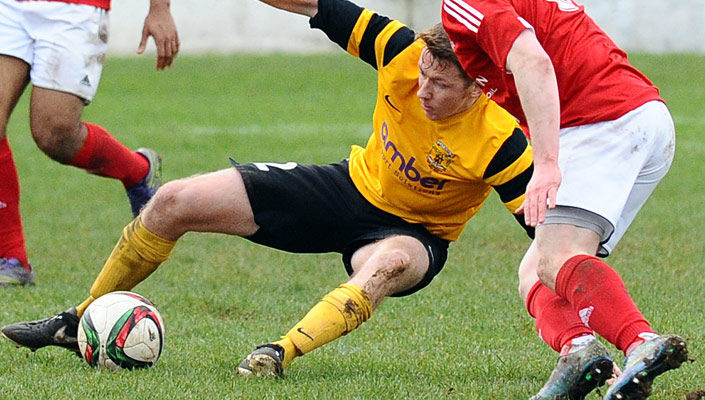 The IFA Intermediate Cup has came to the Half way point and brought Championship 1 opponents together to battle out the "Tie of the 4th Round" at Inver park.
The game started as expected and both sides sounded each other out.
It took 9 mins for the first goal which came from Larne's No 6 Stuart McMullan after heading in a perfect corner from Ciaran Murray.
The match became a end to end game and the conditions of the pitch didn't lend itself to quality football. Everything came through the air and when the ball did touch the ground players were sliding in all over the place. 
Both Sides had Penalty shouts but the ref was having none of it.
Half Time: Larne 1-0 H&W Welders
The second half started in the same way as the first had ended and it looked like Larne had settled for a 1-0 win but this was all about to change on the 5th min when the Welders Scott Davidson  finished with a close range shot that the keeper had no chance of saving.
Game on, both sides upped the tempo and it was the home team who struck again when Conal McGrandles found a gap between the keeper and the post and put Larne 2-1 up on the 63rd min.
The East Belfast side upped the tempo to try and get the evasive equaliser but unfortunatly it wasn't to come as Larne had got themselves in front again and aimed to stay there.
Larne now find themselves in the 5th round draw of the Irish FA Intermediate Cup.
Full Time: Larne 1-0 H&W Welders