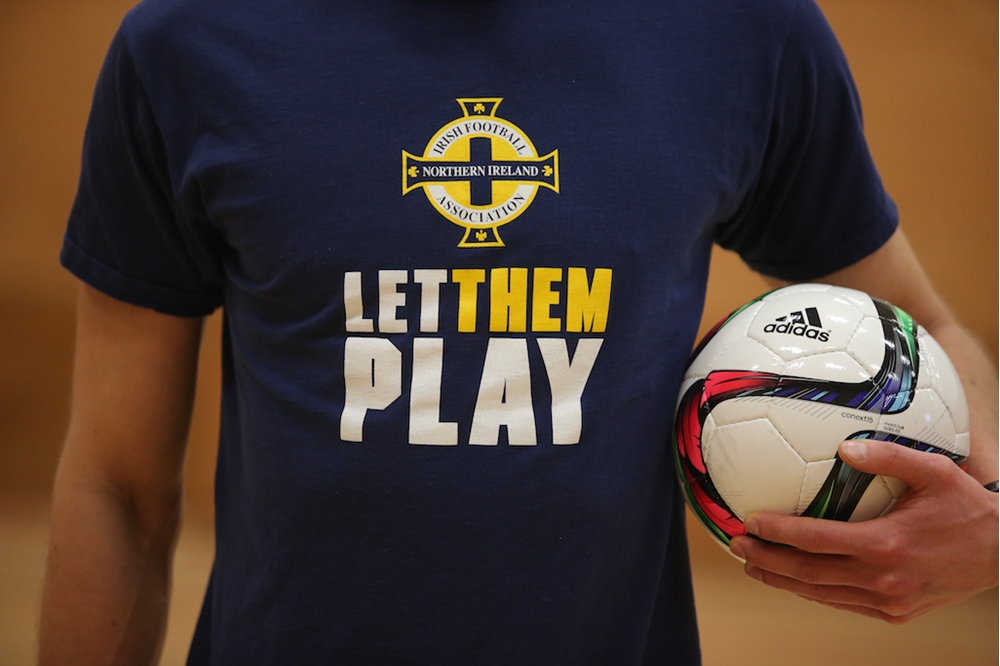 This strategy looks to develop Youth Football in Northern Ireland over the next 10 years encouraging participation, Football for All and also putting in place the best pathways for developing our young players.
As part of this strategy we are looking to expand our team to help us deliver on our promises to young footballers. We want every child in Northern Ireland to dream of pulling on the green shirt.
Through this initiative the Irish FA will work with a range of partners to empower boys and girls to develop a lifelong love for the game, not only creating talented players who can one day play for Northern Ireland but helping to nurture positive citizens who can contribute to society.
Northern Ireland Manager Michael O'Neill, who launched the strategy said: "It is an exciting time for football in Northern Ireland and Let Them Play, which covers the period from 2015 to 2025, will enable us to work with all our partners in youth football to ensure we deliver the best for all our young people."
We are searching for enthusiastic team members with a passion for football and the drive to ensure all our young people are given the best opportunities in football.
Click here for details of the roles available at this time or contact Geri.Cushnan@irishfa.com for further details and an application form.