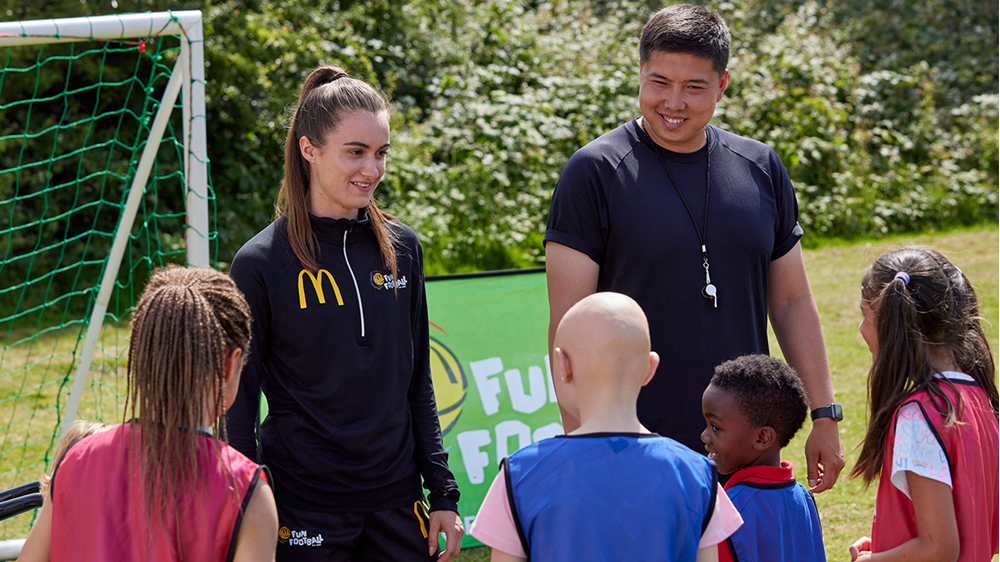 McDonald's Fun Football is back at the National Football Stadium at Windsor Park this half-term
Date: Saturday 29 October 2022
Time: 11:00am – 1:00pm
Venue: National Football Stadium at Windsor Park
Join us on the pitch at the National Football Stadium at Windsor Park on Saturday 29 October for a special edition FREE Fun Football session. The event, which runs from 11am - 1pm, is open to children aged 5-11 and is open to all. 
Spaces are limited and will be allocated on a first-come, first-served basis. The event also includes a tour of the Education Heritage Centre at the National Football Stadium at Windsor Park.
McDonald's Fun Football aims to give every child, from every background, gender and ability, the opportunity to enjoy football for free. Fun Football sessions give every child aged 5-11 a fun introduction to football, whether they want to emulate their heroes or make new friends. Every girl and boy is welcome, no matter their ability.
The event on Saturday 29 October will see McDonald's and the Irish FA launch the new McDonald's Fun Football programme in Northern Ireland, which will have a heightened focus on accessibility and Diversity, Equality and Inclusion (DEI). We are also pleased to welcome our new delivery partner Multi-Ethnic Sports & Cultures NI (MSCNI) to the event, who will be helping us deliver on our DEI ambitions across the new Fun Football programme.
The new programme will deliver over 10.5 million hours of Fun Football over the course of the next four years making it the largest grassroots participation programme in the UK. The programme will be delivered in collaboration with the Irish FA, Scottish FA, The Football Association of Wales and a network of national coaching providers in England. 
For more information, visit: https://www.mcdonalds.com/gb/en-gb/football.html