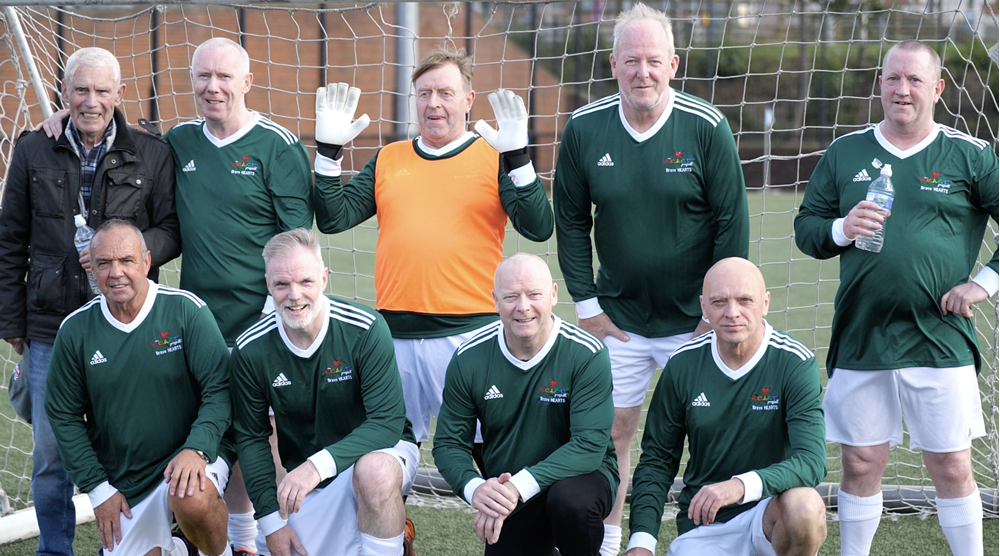 The Irish FA Foundation worked in collaboration with the Braveheart Foundation to host a Walking football tournament at Grosvenor Recreational Centre on Friday 14 October. 
The tournament saw teams from Belfast, Newtownards and Bangor taking part to win the Braveheart Cup. Five teams participated in the 6-a-side tournament, enjoying an afternoon of competition and camaraderie.
Daniel Lemon from Braveheart trophy winners, Scrabo Strollers, said "We're trying to grow the game and get a lot more people involved. I've been involved now for four or five years and it's tremendous, not only from being active but from getting involved socially. I've made dozens of new friends and people that I can talk to because of walking football."
The Walking football programme aims to keep men and women aged over 50 active and involved in football. The programme enables players who can no longer play the traditional game the opportunity to enjoy physical activity, friendly competition and the important social aspect.
If you would like know more about how to get involved in our Walking football programme, please contact Alan Crooks at alan.crooks@irishfa.com.