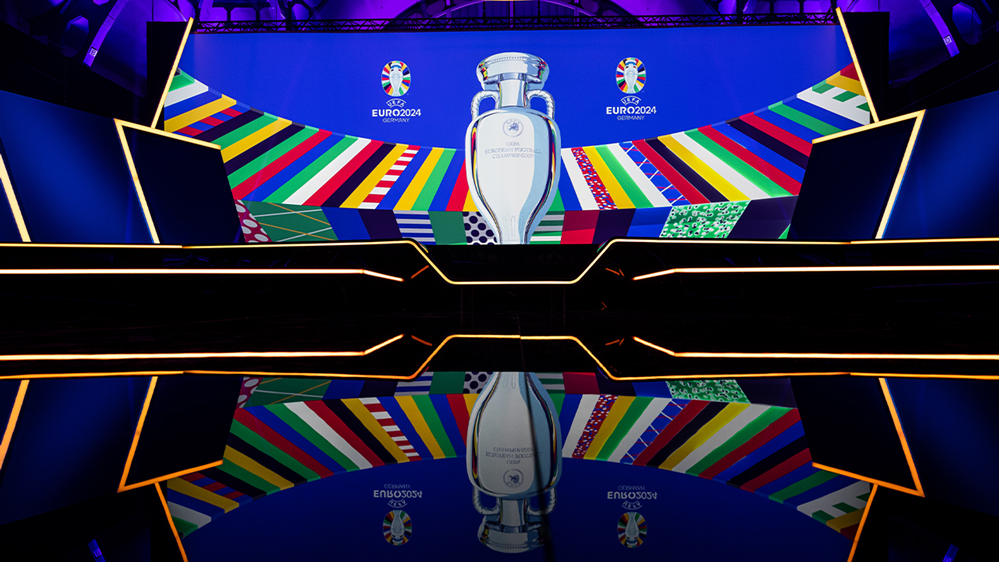 Northern Ireland will be in Pot 5 for the UEFA Euro 2024 qualifying draw later this morning.
The draw is scheduled to take place at 11am today (9 October) at the Festhalle Exhibition Centre in Frankfurt. Germany is hosting the European Championships in the summer of 2024.
The 53 national teams in the draw have been seeded based on the overall rankings of the UEFA Nations League 2022-23 and will be allocated to 10 qualification groups (seven groups of five teams and three groups of six).
In Pot 5 along with Northern Ireland are Slovakia, Cyprus, Belarus, Lithuania, Gibraltar, Estonia, Latvia, Moldova and Malta. That means Ian Baraclough's side will not be facing any of those countries in the qualifiers.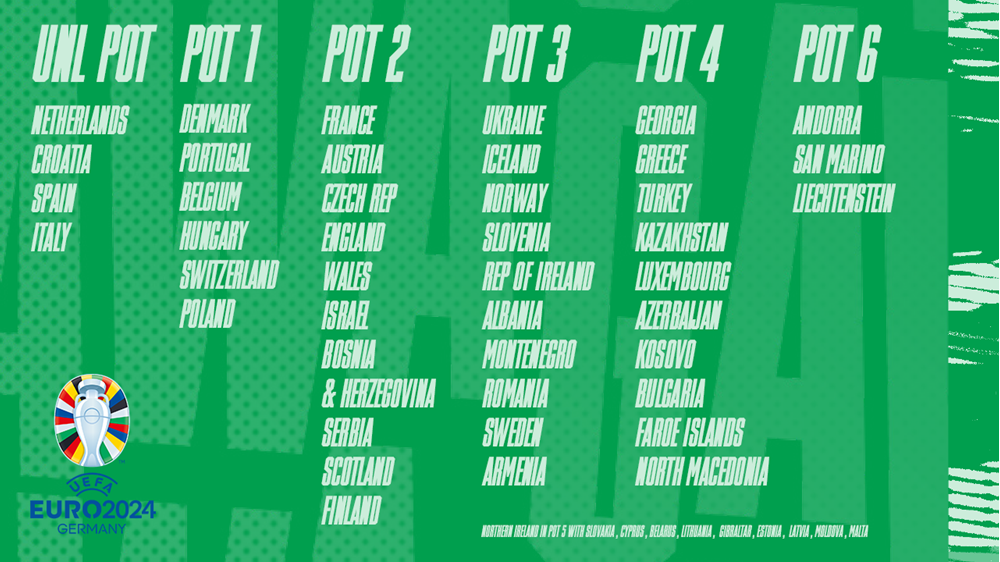 Germany automatically qualify for Euro 2024 as hosts, while Russia have been excluded after the UEFA Executive Committee decided back in February to suspend all Russian teams from UEFA competitions after Russia waged war on Ukraine.
The four finalists of the UEFA Nations League 2022-23 will be drawn into groups of five teams - to allow them to participate in the UNL finals next June.
The other pots feature:
UNL Pot – Netherlands, Croatia, Spain, Italy.
Pot 1 – Denmark, Portugal, Belgium, Hungary, Switzerland, Poland.
Pot 2 – France, Austria, Czechia (Czech Republic), England, Wales, Israel, Bosnia and Herzegovina, Serbia, Scotland, Finland.
Pot 3 – Ukraine, Iceland, Norway, Slovenia, Republic of Ireland, Albania, Montenegro, Romania, Sweden, Armenia.
Pot 4 – Georgia, Greece, Turkey, Kazakhstan, Luxembourg, Azerbaijan, Kosovo, Bulgaria, Faroe Islands, North Macedonia.
Pot 6 – Andorra, San Marino, Liechtenstein.
Five country pairings have been declared by UEFA as prohibited. It means those nations cannot be drawn into the same group. They are: Armenia/Azerbaijan, Belarus/Ukraine, Gibraltar/Spain, Kosovo/Bosnia and Herzegovina and Kosovo/Serbia.
A maximum of two winter venues may be drawn into the same group. The winter venues are Belarus, Estonia, Faroe Islands, Finland, Iceland, Latvia, Lithuania and Norway.
Group matches in the Euro 2024 qualifiers will be staged in March, June, September, October and November next year.
The 10 group winners and the 10 group runners-up will qualify directly for the final tournament. The three remaining spots will be completed with teams that qualify through play-offs in March 2024.
UEFA Euro 2024 is scheduled to take place across 10 world class stadiums in Germany from the Olympiastadion Berlin to the Volksparkstadion in Hamburg. The other host cities are Gelsenkirchen, Dortmund, Dusseldorf, Cologne, Leipzig, Frankfurt, Stuttgart and Munich.