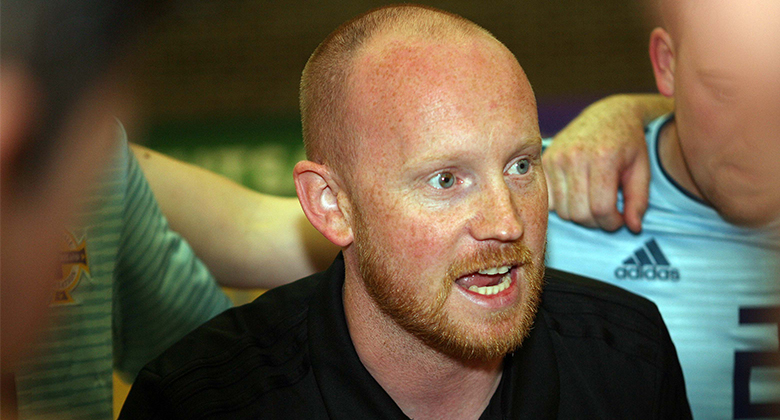 Northern Ireland futsal head coach Jonny Michael says he's pleased with his squad's 6-6 draw with Scotland on Saturday.

The senior men's futsal team played their first ever home international matches at Newry Leisure Centre last Friday and Saturday, narrowly losing the first game 8-6 and drawing the second.

But the results show great improvement for a squad that has been together less than two years and is preparing to host the Home Nations Championships later this year.

Michael said: "With every nation we are playing catch-up in regard to their development of the game, so we've made great strides in the past 18 months. 
"We are definitely closing that gap now and giving people a game and that sets us up well for the Home Nations.
"Scotland is obviously a game that we look to go and win in the Home Nations, then compete against Wales and England and you never know what you'll get out of those games.
"Certainly from 18 months ago to where we are now I think our development has been super, and with where Scotland are in the rankings we can be very pleased with our performance."
The squad will now take a rest period before playing another two friendly fixtures ahead of the Home Nations tournament. 
Michael continued: "We've had a long domestic season and obviously a big weekend, so the players will have a little break over the summer and then we'll get them back in for a summer training camp ahead of the Cyprus game in October.
"Then it's the Home Nations at the end of the year followed by more warm-up matches in February before the World Cup."
Northern Ireland will host the Futsal Home Nations Championship in Newry Leisure Centre from 30 November to 2 December.