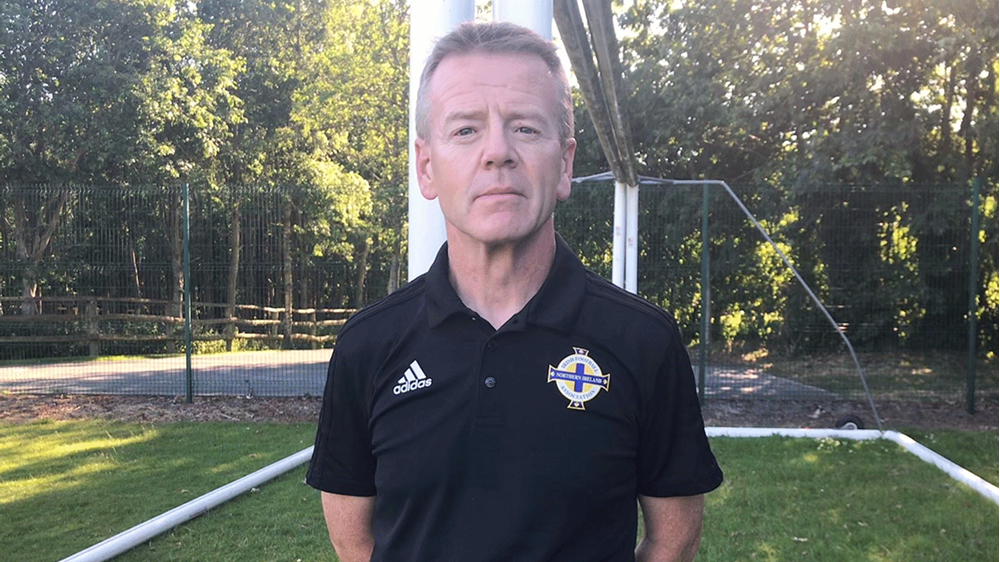 A referee with more than 900 games under his belt is the new Head of Refereeing at the Irish Football Association.
Trevor Moutray joins the association from the Northern Ireland Civil Service where he had reached Senior Principal level.
"Being appointed as the Head of Refereeing at the Irish FA is a dream come true for me because I will now be paid to do a job for which I have a great passion. And not many individuals are able to say that about their jobs," he said.
"I feel honoured and privileged to be given the responsibility of leading the refereeing department at the IFA."
After playing the game for 30 years, Trevor wanted to stay involved in football in some capacity and decided to take up refereeing in 1996.
He blew his whistle for the last time in May 2015, having refereed more than 900 games over a 19-year period, including six years as a referee in the Irish League's top flight. For the past three years he has been involved in a referee coaching and observer capacity, mainly working with the NIFL Championship panel of referees.  
The new Head of Refereeing continued: "I approach the job with a real sense of excitement and anticipation but also with realism and pragmatism as refereeing locally, nationally and internationally tends to currently attract major headlines but mainly for all the wrong reasons.
"Managers and coaches will make wrong tactical decisions, players will miss an open goal and, yes, match officials will make mistakes.  
"But learning from mistakes is the key and working hard to eradicate and not repeat the same mistakes is important to making and sustaining performance improvements. This statement is as true for players and coaches as it is for the refereeing fraternity."
Trevor is hoping to put his wealth of senior management experience with the Civil Service to good use with the association. He was a civil servant for more than 40 years and operational roles included responsibility for 250 staff, contract and procurement management, project management, job evaluation and working to achieve a range of targets.
He further pointed out: "There are many stakeholders and interested parties involved in staging every game of football, whether it be on Pitch 15 at Mallusk or at the National Football Stadium at Windsor Park.  
"I therefore look forward to working with all of the parties that have a stake in the beautiful game to help deliver on what must be our shared objective, which is to continue to improve and develop the football product, irrespective of where the hundreds of games are played throughout the football season."
"I am very much up for this challenge and can't want to get started."