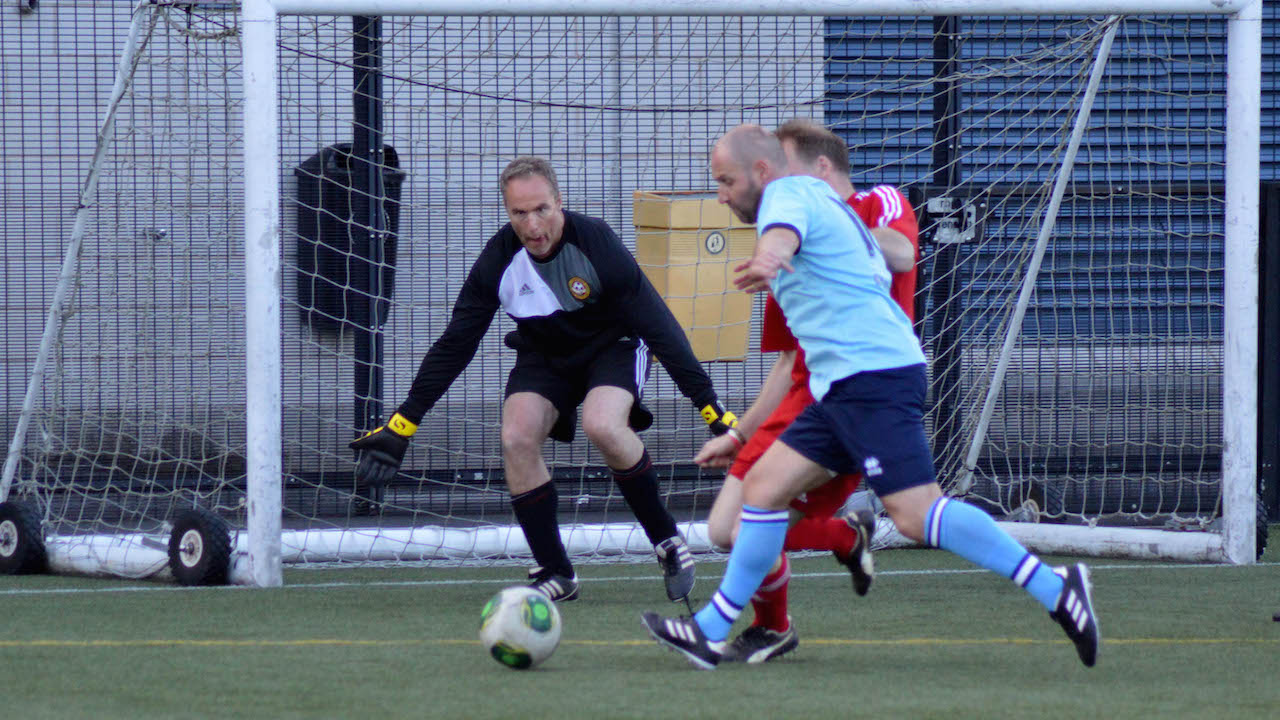 The latest 'Back in the Game' festival aimed at re-engaging men and women aged 35+, 45+ and 55+ with football was held at Ballymena Showgrounds.
The festival, hosted by Carniny Amateur & Youth FC, welcomed 80 players from eight teams with local side Braid Utd the eventual winners.
Braid were joined by teams from, Connor FC, Unathletico Carniny, Wellington Rec, Rainos, Ballymena BITG, Carniny Galacticos and Amateurs.
Each of the sides put on an exciting display of football with a few youthful performances shining through. Among those taking part were former Irish League players Paul Muir, Dino Gilmour and Paul Gaston. 
Irish FA Regional Grassroots Development Officer, Michael McClean commented: "Well done to Carniny Amateurs FC, and in particular Billy O'Flagherty, on organising such a successful event.
"Events such as these are part of the Irish FA 'Back in the Game' programme and are aimed at giving players who have dropped out of football a route back into the game.
"The Irish FA supports a number of regional events province wide, culminating in an annual National Back in the Game Festival. This year's national festival will take place on Sunday 30 September at Londonderry Park, Newtownards." 
Former Ballymena United legend Graham Fox was a guest spectator at the event and paid tribute to all those taking part when presenting the trophy to eventual winners, Braid Utd.
For more information on the Irish FA 'Back in the Game' programme please visit the Irish FA website.