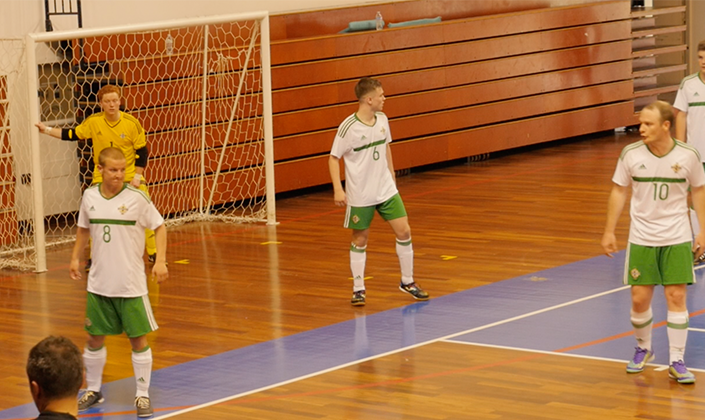 Northern Ireland host Scotland in two international futsal matches in Newry Leisure centre on Friday and Saturday. 
You can watch live streams of both matches on the Irish FA's Facebook page (facebook.com/officialirishfa) from 7.30pm each night.
These matches are Northern Ireland's first ever home games, having previously competed in two Home Nations Champions in 2016 (Wales) and 2017 (Scotland), and played away fixtures in San Marino and Gibraltar. 
Admission to both matches is free of charge.