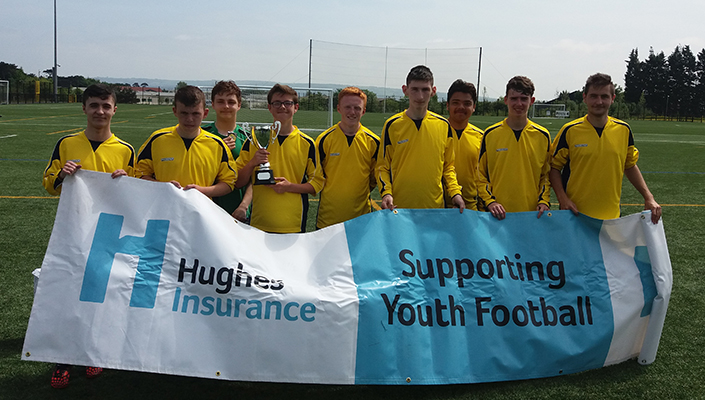 Beechlawn School from Hillsborough won the Hughes Insurance National Games competition for schools catering for Moderate Learning Difficulties today at the Valley Leisure Centre in Newtownabbey.
The winning goal, from Northern Ireland Under 19 Learning Disability international Ben Welsh, gave Beechlawn a 1-0 win over St Gerard's of Belfast.
More than 100 children from Special Education Schools across Northern Ireland took part in the group stages but it came down to four teams to contest the semi-finals. 
Beechlawn begin their march to the trophy by defeating Park Education and Resource Centre by two goals to nil. St Gerard's had a much tougher encounter, edging past Cedar Lodge of North Belfast on penalties after a 1-1 stalemate.
Cedar Lodge overcame their penalty heartache by claiming third place overall with a one nil win against Park Education and Resource Centre.
The day ended with Beechlawn lifting the trophy thanks to a long range strike from Welsh.
After the event IFA Development Manager for Disability Football Alan Crooks said: 'It was a great event in great weather. The best two teams made the final and it could have gone either way.
"It took a great strike to separate the sides and it was a goal worthy of winning any game. I would like to thank Hughes Insurance for their support this year in our competitions within Special Education."