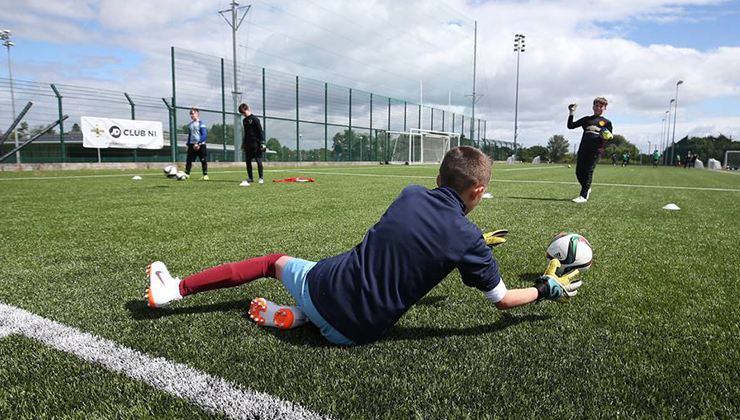 Saturday and Sunday saw the first round of this year's JD Club NI trials take place in Belfast and Cookstown.
Hundreds of children from the 2004, 2005 and 2006 year groups (under 14s, under 13s and under 12s) took part in the trials, which aim to talent ID the best young footballers in Northern Ireland.
You can view our full picture gallery from the trials at the bottom of this page.
The trails now move onto Round 2 in Belfast this Saturday, before the final stage in Cookstown on 30 June.
The best players from the trials will join the Irish FA's elite performance programme, JD Club NI, in September.