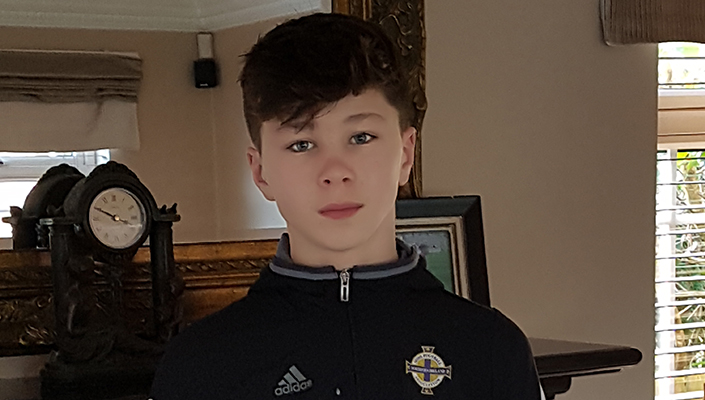 In an ongoing series we are highlighting the young players who are part of JD Club NI, the Irish Football Association's elite development programme.
Name: Ruairi McHugh.
Age: 13.
School: St Patrick's Academy, Dungannon.
Which JD Club NI team do you play for? 2004s.
Which club do you play for? Dungannon United Youth.

Any previous clubs? No. 
Position: Goalkeeper.

Favourite team/s? Chelsea.

Favourite player/s – who inspires you? Manuel Neuer (Bayern Munich and Germany keeper).

What's the best goal you have scored? Believe it or not it was a penalty during a JD Club NI trip to the Netherlands!

Do you play/like any other sports apart from football? Gaelic Football.

What's the best team you have played against? Real Madrid.

What's the best pitch you have played on? At the Mediterranean Cup (Costa Brava, Spain).

What's the best stadium you have visited? Camp Nou in Barcelona.

Most difficult opponent – who is the best player you have come up against? A striker from White Plains (USA) who kept blasting hard shots at me in the Madrid Cup.

Any other interesting facts about you that we should know? I met the Arsenal squad when I was in Holland. I got man of the match against White Plains in the Madrid Cup (the JD Club NI boys registered an impressive six wins out of sevenon their way to finishing 17th overall out of 32 teams at the international youth football tournament in Spain last September).