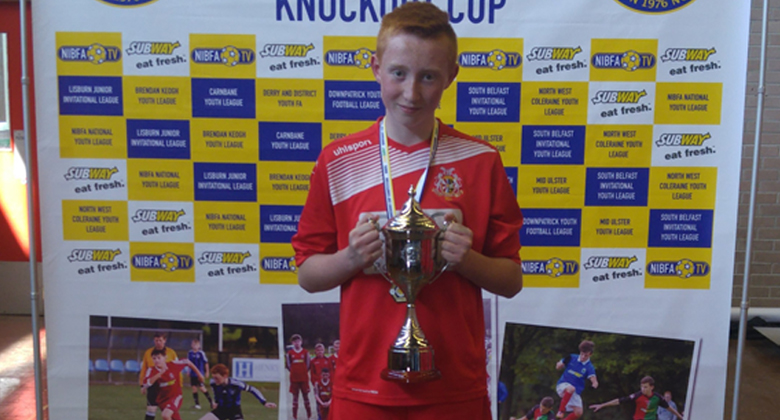 In an ongoing series we are highlighting the young players who are part of JD Club NI, the Irish Football Association's elite development programme.
Name: Josh Roney.
Age: 13.
School: Tandragee Junior High.
Which JD Club NI team do you play for? U14 (2004s).
Which club do you play for? Portadown U15 National League (2003).
Any previous clubs? None.
Position: Centre back.
Favourite team/s? Northern Ireland, Liverpool and Portadown.

Favourite player/s – who inspires you? Sergio Ramos, Steven Gerrard and Virgil van Dijk.

What's the best goal you have scored? A free-kick against Linfield in a NIBFA Cup quarter-final.

Do you play/like any other sports apart from football? Volleyball, athletics, cross-country running and rugby for school. I have won gold in district cross-country, and also gold in 800m, high jump and 100m relay at Ulster Schools' Athletics finals.

What's the best team you have played against? Real Madrid - last September at the Madrid Cup.
What's the best pitch you have played on? Crusaders' Seaview ground.
What's the best stadium you have visited? Anfield.

Most difficult opponent – who is the best player you have come up against? A big midfielder for Rangers called Alex Lowry.

Any other interesting facts about you that we should know? By the age of 12 I had played in three NIBFA cup finals. And we won the third one, 3-1 against Dungannon.