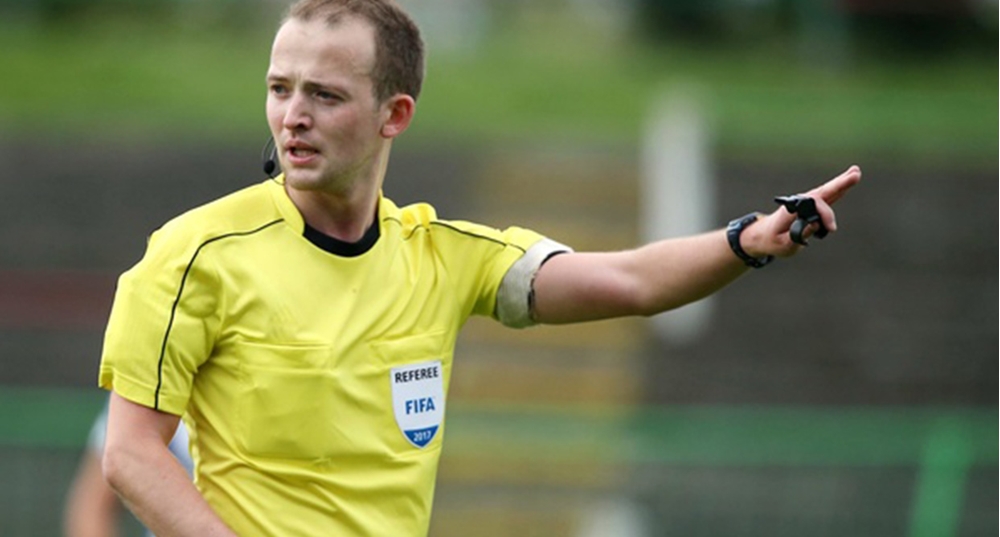 The Irish FA is on the lookout for fresh refereeing talent across Northern Ireland.
The association's refereeing team are running two courses next month - in Belfast and Dungannon - aimed at getting more people to take up refereeing.
The Referee Level 1 courses are both being held on Tuesday 19 December between 4pm and 10pm. The venues are the National Football Stadium at Windsor Park and Dungannon Youth's complex.
Lee Tavinder, the Irish FA's Referee Manager, said there are currently refereeing opportunities available in adult and youth leagues across Northern Ireland.
He also pointed out: "There are real opportunities out there for anyone who is interested in refereeing. Whether you are ambitious to referee in the Premier League and beyond or want to referee on a Saturday afternoon in the numerous Junior leagues there is a really rewarding career in refereeing available.
"You get to keep fit, take on a challenge every weekend and also get paid for doing so. The course provides you with the knowledge to referee and practical skills to prepare you before you go out on the field, but the best way of learning is getting out there and refereeing."
The Level 1 course costs £50, which includes all training.
To sign up, CLICK HERE