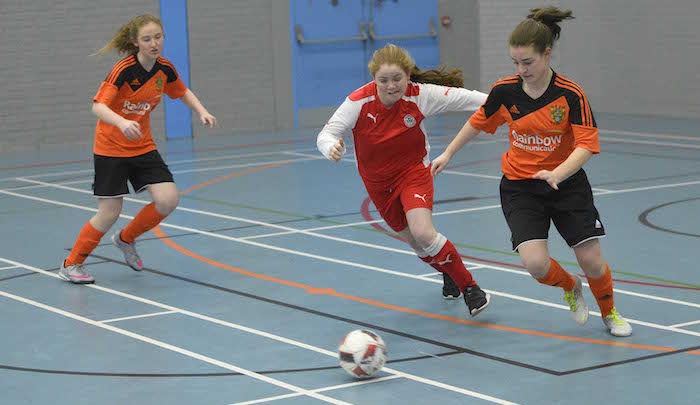 The Irish FA Foundation is offering opportunities for players to trial for Northern Ireland's Women's International Futsal squad.  
Three trials are taking place in Belfast this month with the aim of unearthing players for the national team. The trials are open to players aged 16 and above.
During the domestic futsal season Irish FA Foundation staff will observe women's games and invite players to further trials early next year. The team will be led by Keith Gibson, Nadine Murphy and Jackie Blyth.
Keith commented: "This is a great opportunity to get involved in a fast growing and fast moving sport. We want to find good technical players to prepare for friendly games next year leading into Euro qualifiers.
"We want to build on the success of our domestic league and provide a chance to pull on the green jersey and represent Northern Ireland."
Those interested in being considered for selection should complete the online form at the bottom of the page and state which trial date is most suitable. Those players currently involved in international football squads are not eligible at this time.