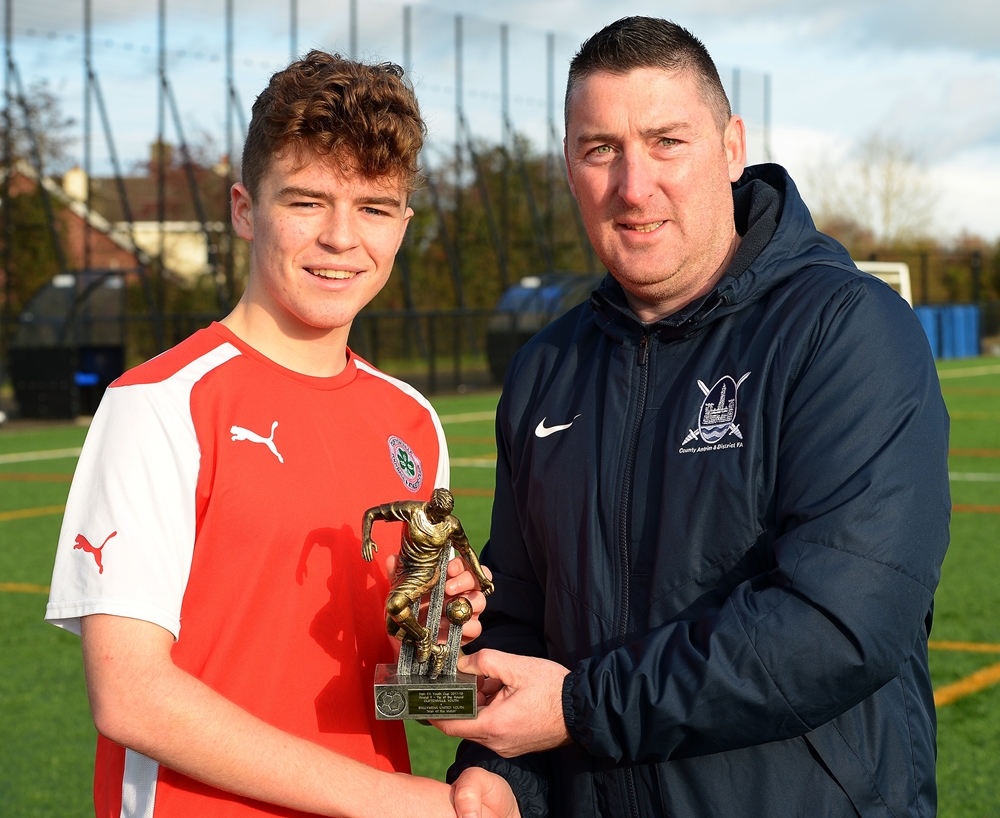 Cliftonville Strollers progressed to the next round of the Harry Cavan Youth Cup following a penalty shoot-out defeat of Ballymena United Youth in Crumlin.
The Reds started well, often first to the ball and showing more industry during the opening exchanges.
Despite this, it was United who took the lead after a quarter-of-an-hour when Harry Wood was presented with an open goal to slot the ball home from six yards.
Undeterred, Cliftonville continued to dominate possession but were continually thwarted by 'keeper Jamie Sempey.
The Sky Blues extended their advantage on 38 minutes following Lee O'Brien's near post tap in.
However, Cliftonville hit back after the restart, reducing the deficit within sixty seconds through Caoimhin McConnell.
Then, a minute from the break, Padraig Slane levelled with a blistering free-kick which gave Sempey no chance.
The second half proved to be something of an anti-climax compared to the preceding 45 minutes. Both sides did have their chances but with both 'keepers on top extra-time seemed inevitable.
Joe Craig edged Cliftonville in front for the first time five minutes into the first period with a strong finish from outside the area.
But, right at the end, Keelan Hagans levelled for the visitors to send the game into the lottery of penalty kicks.
Using the ABBA system, Cliftonville's Caoimhin McConnell stepped up to convert with the next two from Ballymena seeing Lorenzo Dawkins miss and Dean Lewis score.
Back to the Reds, Slane failed to find the net but Donal Rocks beat Sempey.
This was followed by successful conversions from Ballymena duo Caoelain Young and Andrew Smyth.
Tied at 3-3, Ronan Conn scored to make it 4-3 in Cliftonville's favour but when Cormac Lemon missed the Reds had done enough to book their place in the draw for the next round.

Picture: Michael Mezza of the Harry Cavan Youth Committee presents Cliftonville Strollers's Caoimhin McConnell with his "Man of the Match" trophy